29 November 2014 – Archives/Pod Casts       Hour 1 –    Hour 2 –    Hour 3
Hour 1:  Jude Bijou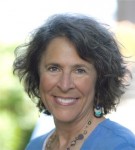 Joining the show during the first hour is award-winning author and psychotherapist Jude Bijou, who returns to the show tonight to help us all have a happier, saner holiday season.  She's the author of Attitude  Reconstruction:  A Blueprint  for  Building  a  Better Life.
The holidays are definitely upon us, and as people scramble to get all the items on their lists met and ready themselves for the upcoming holidays, many find themselves feeling anything less than jolly about the season.  So how can you have a less stressful, saner holiday?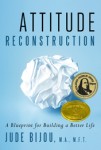 Respected psychotherapist Jude Bijou says you just need an attitude reconstruction, and she will discuss a number of proven ways to decrease stress while increasing happiness.  No need to stress out or worry about the holidays – Jude will offer her pointers on how to have a saner, balanced holiday season as well as all year round.
Jude is a respected psychotherapist, professional educator, consultant and workshop leader.  Her theory of attitude reconstruction evolved over the course of more than 30 years working with clients as a licensed marriage and family therapist.
If you'd like more information, visit her website http://www.attitudereconstruction.com.
NO CALLS, THIS SEGMENT WAS PRERECORDED.
Hour 2:  Rebroadcast of November 30, 2013 – Donna Corso, "When the Wind Chimes Chime"
Hour 3:  Rebroadcast of November 30, 2013 – James Gilliland, "ECETI"

Share this post...