July 6, 2013 – Archives/Pod Casts            Hour 1 –    Hour 2 –    Hour 3
Hour 1:  Carl Honore  (REBROADCAST)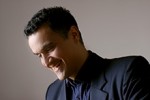 Hour One of Amerika Now features a rebroadcast with award-winning journalist, author, and TED speaker Carl Honore discussing his book, The Slow Fix:  Solve Problems, Work Smarter, and Live Better in a World Addicted to Speed.
We live in a world stuck on fast forward—fast food, instant gratification, speed dating, even how to get rich quick…but while we're racing the clock in an attempt to make things better by speeding them up, most of us are also seeking answers on how to slow down and improve the quality of our lives—although most of us want to know how to slow down as quickly as possible.  Is it possible to slow down and find balance in this fast-paced world of ours?
Carl believes that it is possible to slow down and find balance in our fast-paced, speed-addicted world.  He says "there will be plenty of resistance, but the best arguments are all on the side of the Slow Fix.  Fixing problems thoroughly is never an indulgence or a luxury; it is a wise and essential investment in the future. A problem left to fester now will almost always be harder and more costly to fix later on. Put in the time, effort and resources today, and reap the benefits in your business, relationship or health in the future."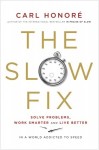 So what exactly is the Slow Fix?   "First of all, it is a state of mind. An acceptance that solving complex problems requires patience, effort and resources. Once we change that chip in our heads, then we can start forging a Slow Fix by taking the time to: admit and learn from mistakes; work out the root causes of the problem; sweat the small stuff, think long and connect the dots to build holistic solutions; seek ideas from everywhere, work with others and share the credit; build up expertise while remaining skeptical of experts; think alone and together; tap emotions; enlist an inspiring leader; consult and even recruit those closest to the problem; turn the search for a fix into a game; have fun, follow hunches, adapt, use trial and error and embrace uncertainty."
Carl is an award-winning journalist, author, and TED speaker whose revolutionary first book, In Praise of Slowness, was an international bestseller and has been published in more than 30 languages.  As the de-facto ambassador for the Slow Movement, Carl is a highly sought after lecturer who speaks around the world about slow living, and his work has appeared in numerous publications including The Economist, The Observer, The Guardian, and Time Magazine among others.
If you'd like more information about the man Newsweek described as "an international spokesman for the concept of leisure" and The Wall Street Journal called "an in-demand spokesman on slowness," please visit Carl's website at www.carlhonore.com.
No calls.  This segment is a rebroadcast.
Hour 2:  Stacia Wagner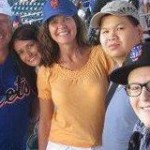 Director of Survivor Services at the Children's Brain Tumor Foundation Stacia Wagner joins Amerika Now during the first hour to discuss brain tumor awareness.
May was Brain Tumor Awareness Month and every year more than 180,000 brain tumors are diagnosed in the U.S., with about 36,000 of those being primary tumors.  Primary brain tumors account for only about two-to-three percent of all new cancer cases in adults, but account for 25% of all cancers in children.  Approximately 4,300 children 19 years old and younger  are found to have brain and spinal cord tumors.  Some, unfortunately, are not diagnosed until they're in their 20s or older because doctors are often unaware of the symptoms.
When most people hear the words brain tumor, they usually shudder at the thought of a diagnosis and prognosis.  For those receiving the diagnosis as well as their caregivers, the world turns upside down, and events unfold rapidly, leaving everyone feeling overwhelmed trying to understand the condition and treatment options.
Children who survive may face a lifetime of effects including cognitive impairment, physical limitations, and social isolation.  The Children's Brain Tumor Foundation (www.cbtf.org) is a nonprofit organization that strives to improve the treatment, quality of life, and long-term outlook for children with brain and spinal cord tumors through research, support, education, and advocacy.
Stacia will discuss the types of brain tumors more commonly found in children (and adults) as well as the prognosis.  In addition, she'll discuss the recovery process for someone who has survived a brain or spinal cord tumor as well as the everyday challenges survivors face.
As Director of Survivor Services at the Children's Brain Tumor Foundation, Stacia will talk about the types of programs being offered to both patients and their families as well as how scientific research is the key factor in identifying causes and effective treatments for these types of tumors.  She'll also discuss how CBTF isn't only for children, and how the foundation also helps young adults in their recovery, relationships, and careers.
Brain and spinal cord tumors are one of the toughest children's cancers.  Raising awareness is a crucial step in fighting this disease.
If you'd like more information about the Children's Brain Tumor Foundation, please visit their website at www.cbtf.org.
This segment was prerecorded.  No phone calls please.
Hour 3:  Malcolm Out Loud (REBROADCAST)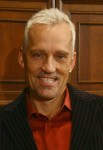 Hour 3 of the show features a rebroadcast of America's Ultimate Brink Thinker, Malcolm Out Loud, talking about the current NSA scandal.
Malcolm Out Loud is a national and political commentator and the host of the WebTV Channel, www.MalcolmOutLoud.TV, home of his news magazine.  In addition, Malcolm is also published author, speaker and the talent behind a daily radio feature, the Out Loud Minute, which is broadcast daily on 600+ radio stations around the country, reaching an audience of 16 million listeners.
Every day Malcolm leads an assault on mediocrity, constantly inspiring others to get Out loud in every aspect of their lives.  As Malcolm says, "If we can get the right voices and ears to the table, then dialogue and debate will most certainly turn into clarity and conclusions.  When open-minded people sit down at the table to engage in discussion, almost anything is possible."
Malcolm covers society, culture, business, community, government, education and entertainment.  You haven't seen the news until you've seen "News Out Loud!"
Malcolm has been featured on national shows such as Daybreak USA, CNN, The Big Biz Show with Sully, WCIB Chicagoland Radio, WOW FM, The James Lowe Show, FoxNews.com and more.  He's also the author of www.ItsTimetoGetOutLoud.com blog and the Brink Thinking blog.
Malcolm began his career in advertising and marketing.  After finding success with his marketing agency, Teasdale Worldwide, Malcolm knew he needed to take his message to the American people.  "I am continuously convinced we can do better.  We need to realize that each of our individual contributions make up a more advanced and productive society.  I encourage each and everyone of us to get Out Loud."
To fulfill his mission, Malcolm chose to use the world of media and launched MalcolmOutLoud.TV.  In addition to producing his WebTV Channel and his work in radio broadcast and publishing, Malcolm leveraged his 25+ years of marketing expertise to launch Creative Minds Big Picture, a division dedicated to helping harness the power of WebTV and digital media.
For more information, please visit www.MalcolmOutLoud.TV.
No calls.  This segment is a rebroadcast.
Share this post...