July 19, 2014 – Archives/Pod Casts            Hour 1 –    Hour 2 –    Hour 3
Hour 1:  Carl Johan Calleman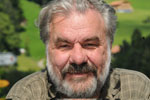 Joining Amerika Now during the first hour is noted scientist and philosopher Carl Johan Calleman to discuss the first book in his Paradigm Shift Trilogy, The Global Mind and the Rise of Civilization:  A Novel Theory of Our Origins.
The exact nature and location of the mind, the organizer of our thoughts and senses, has long been a mystery.  Where does it come from and when did it first appear?  What makes the mind so powerful?
To find out, Calleman goes back to the dawn of human civilization.  It explains what humans were like both before and after the pivotal mental shift that created the early civilizations of our planets.  Dr. Calleman extensively describes what inspired the ancient Egyptians, Sumerians, Jews, and Mayans and has outlined an entirely new theory about the historical, psychological, geophysical, and neurological roots of the human mind.
Using Calleman's theory, we may finally – after 5,000 years – understand why monuments such as the pyramids and Stonehenge were built and why they were built at the same particular time.  Calleman's theory also goes on to explain how a global mind, rather than the individual, has had the power to make empires rise and fall as well.
Calleman's theory also discusses how the human mind is connected to the Inner Core of the Earth, allowing a new fundamental gateway of understanding about the collective consciousness, psi phenomena, and even mental disorders.

Calleman's book, The Global Mind and the Rise of Civilization, is the first volume of his Paradigm Shift Trilogy and provides the basis for how humans may craft the global mind of the future – while recreating our world.
Carl Johan Calleman is a scientist and philosopher born in Stockholm, Sweden, and is recognized as the main proponent of the idea that the Mayan calendar reflects the evolution of consciousness.  He has lectured worldwide and his books on this topic have been translated into 14 languages.  Calleman holds a Ph.D. in Physical Biology from the University of Stockholm and has been a Senior Researcher of Environmental Health at the University of Washington in Seattle.  He has served as an expert on cancer for the WHO and articles he has authored or co-authored have been quoted more than 1,500 times in the scientific literature.
For more information, visit http://www.calleman.com.
CALL  800-259-5791  TO SPEAK WITH CARL JOHAN CALLEMAN.
Hour 2:  Chris McCleary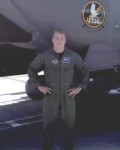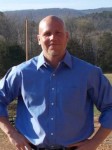 Joining the show during the second hour is the Director of the National Dream Center, Chris McCleary. Chris will be discussing his DreamBot project as it relates to collecting and analyzing dreams to predict future events.  He'll also be talking about a global initiative called Project August, a unique and unprecedented collective project to predict what will happen in August 2014.
Floods seem to be one major theme as reported on the National Dream Center's  website www.NationalDreamCenter.com.  Many parts of the country are already experiencing flooding and unusual weather patterns.  In Colorado, where Amerika Now is broadcast live, we've already been experiencing another year of unprecedented flooding and flash flooding after last year's epic flooding, which affected 17 counties (about the size of the state of Connecticut), destroying lives and thousands of businesses and homes.
Tune in to find out what August 2014 holds in store for all of us!
Chris McCleary holds an MBA in Finance and a Master's in Transpersonal Studies.  In addition, Chris is an author, philosopher, spiritual mentor, life coach, public speaker, and peace activist.  He made a surprising transition from being a Top Gun aviator in the F-15E Strike Eagle to moving into the transpersonal realm where he now works directly with hundreds of dreams on a daily basis.
The most common topic for Chris's daily blog is called the DreamForecast, which is designed to predict the future based solely on the prophetic language of dreams (tapping into Jung's raw, unadulterated collective unconscious).

This previous Air Force Lt. Colonel is now the Director of the National Dream
Center, where he collects, analyzes, and collates dreams in order to
predict future events.  He has appeared on a number of national radio shows,
including Coast to Coast with George Noory.
For more information, visit  www.NationalDreamCenter.com and www.YippYball.com.
CALL  800-259-5791  TO SPEAK WITH CHRIS McCLEARY.
Hour 3:  Dr. Jillian Sarno Teta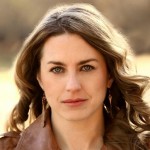 Dr. Jillian Sarno Teta joins the show during the final hour to discuss her and co-author's Jeannette Bessinger's book, Natural Solutions for Digestive Health.
We rarely think about digestion unless something goes wrong in our system.  Often, we take for granted that those nagging symptoms like gas, bloating, and indigestion are a "normal" part of life, when in fact they are a symptom of something deeper going on.  Gastrointestinal complaints are among the most common reasons for doctor and hospital visits, amounting to a whopping $55 million every year – yet such disorders are often misdiagnosed, misunderstood or left untreated.
In addition, more and more people are developing food allergies and sensitivities.   Is it possible the modern world is full of "threats" to our digestive systems?
According to Dr. Teta, the answer is "yes," and it's a combination of poor diets, environmental toxins, and even chronic stress that are causing the rate of digestive illnesses to rise.
Tonight, Jillian will discuss the latest medical and nutritional research on digestive health while providing powerful, practical solutions necessary for anyone suffering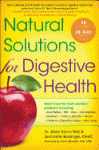 from chronic or intermittent gut disorders to get the relief they seek.  She'll discuss the top natural solutions for good digestive health; the five worst things you can do to trash your digestive system and how to avoid them; ways that our modern lifestyle contributes to digestive distress; why new cases of food allergies are occurring and what is causing them; signs and symptoms that something's wrong; the unique digestive issues facing children; and the goals of her "Gut Restoration Program."
Dr. Jillian Sarno Teta, ND, is President of the North Carolina Association of Naturopathic Physicians (NCANP).  She received her doctorate in naturopathic medicine from Bastyr University, where she shadowed well-known physicians who are experts in their fields.  Jillian practices at the Naturopathic Health Clinic of North Carolina and writes for publications such as Natural Triad, Forsyth Woman, Pain Pathways, OnFitness, Dr. Oz Online, and the Gluten Intolerance Group National Letter. She also lectures extensively.
For more information, visit http://fixyourdigestion.com.
CALL  800-259-5791  TO SPEAK WITH DR. JILLIAN SARNO TETA.
Share this post...