April 12, 2014 – Archives/Pod Casts         Hour 1 –    Hour 2 –    Hour 3
Hour 1:  John Matthews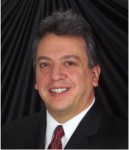 Joining Amerika Now during the first hour is the country's preeminent mass shootings expert and Founder of the Community Safety Institute in Dallas, Texas, John Matthews.  John will be discussing his recent book, Mass Shootings:  Six Steps to Survival.
In light of the recent shootings at Fort Hood, Texas, followed by the school stabbings in Pennsylvania earlier this week, questions continue to be raised as to why these types of violence are on the increase and what we can do to protect ourselves.
John Matthews, considered the nation's preeminent mass shootings expert, will be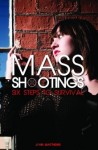 addressing such talking points as public and school safety; protecting employees, students and public gatherings; preventing and responding to violence; and law enforcement and counter-terrorism.
As the Executive Director of the Community Safety Institute (CSI) in Dallas, TX, John is a highly-decorated, 30-year law enforcement veteran and nationally-renowned public and school safety consultant who has developed scores of federal law enforcement initiatives.
With Bachelor's and Master's degrees in Administrative Management and Advanced Law Enforcement, Matthews is nationally recognized for his work in law enforcement and school safety issues. He has developed national training programs for the Department of Justice, Office of Community Oriented Policing Services, Office of Juvenile Justice and Delinquency Prevention, the Bureau of Justice Assistance, the Department of Homeland Security, Department of the Interior, Department of Defense, and the Office of Family Services. He has been honored as a keynote speaker at education and law enforcement conferences around the country.
Matthews and his CSI staff have conducted school safety assessments and vulnerability studies, and developed national instructional programs for thousands of organizations and tens of thousands of educators and public safety officers across the country. CSI's Creating A Safer School (CASS) series has been nationally-recognized and serves as the foundation for multiple national school safety initiatives.
Matthews is also the developer of the nationally-renowned RAIN Model for classroom conflict and offers over 20 school safety curriculum. His previous school safety publications include Creating A Safer School (2001), Countering Terrorism: Protecting Our Schools and Communities (2002), and School Safety 101 (2010).
His most current title, Mass Shootings: Six Steps to Survival, is the most in-depth study and practical findings for surviving a shooting that has ever been produced, drawing on vital information gleaned from survivors of the most tragic and violent incidents in the United States, including 60 mass shootings over the past 40 years.
Co-author of The Eyeball Killer, a first-hand account of his capture of Dallas' only serial killer, Matthews has vast radio experience, is an award-winning column writer, and has appeared on national media, including NBC Nightly News, FOX News Channel and CNN.
For more information, please visit http://communitysafetyinstitute.org.
CALL   800-259-5791   TO SPEAK WITH JOHN MATTHEWS.
Hour 2:  Rayne Golay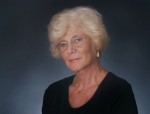 Joining the show during the second hour is award-winning author and certified drug and alcohol counselor Rayne Golay, who will be discussing her latest book, The Wooden Chair.
April is National Child Abuse Prevention Month. Children are suffering from a hidden epidemic of abuse and neglect.  Every year, more than 3 million reports of child abuse are made in the U.S. involving more than 6 million children (a report can include multiple children).  The United States has one of the worst records among industrialized nations–losing on average between four and seven children every day to child abuse and neglect.
Child advocate Rayne Golay says it's essential for everyone to learn to recognize, and report, suspected abuse and neglect.
"In my many years of counseling people with alcohol and drug addictions, I've seen the ravages of child abuse and how important it is that we all be willing and able to speak up for the children around us."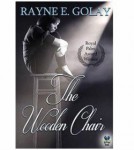 Golay's novel, The Wooden Chair, explores the consequences of child abuse and neglect after victims grow to adulthood.
"Child abusers can be anyone–your very nice neighbor, a trusted professional, the guy next door."
Tonight, Rayne will offer suggestions for recognizing and reporting suspected child abuse.
Rayne E. Golay is a certified drug and alcohol counselor whose work with addicts informs her understanding and insights into the consequences of child abuse. She has a Master's in Psychology and is a lifelong reader and writer. The Wooden Chair, published in 2013 by Untreed Reads, won the Royal Palm Literary Award for mainstream literature in the 2005 Florida Writers Association's competition.  She hopes that the story inspires witnesses to speak up for children whom they suspect are suffering from any form of abuse and/or neglect.
For more information, please visit http://www.raynegolay.com.
CALL   800-259-5791   TO SPEAK WITH RAYNE GOLAY.
Hour 3:  Holly Peterson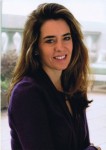 New York Times bestselling author, editor, and Emmy-Award winning producer for ABC News, Holly Peterson, joins the show during the final hour to talk about her latest book, The Idea of Him.
Have you ever wanted someone, something, so badly to be true that you'd overlook every shred of evidence to the contrary?
The Idea of Him, the new novel from Holly Peterson, the New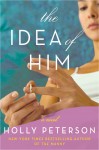 York Times bestselling author of The Manny, explores the dangers of falling for the idea of a person, and why facing reality is more liberating than we ever dreamed it could be. For anyone who's let the fear of being alone keep them from seeing who someone really is, The Idea of Him is an inspiring, action-packed story of what happens when we embrace our own power and allow the truth to finally set us free.
Take Holly's TOP 10 Question Quiz here to find if you love him/her  or  if it's just the idea of him/her.
1)    Do you want to talk before and after sex?
2)    Is sex more of a duty or agenda than something you actually enjoy?
3)    Do you want to binge on the next Netflix series together?
4)    Would you "Netflix cheat" and watch an episode and not feel guilty?
5)    Do you make each other laugh?
6)    Do you want to hang out alone or are you always seeking other people for everything you do together?
7)    Are your parents more excited about your union than you are?
8)    Do you have a knowing, sinking feeling that something isn't right and you could find better, but you're too scared to be on your own?
9)    Do most of your friends not get along with him/her?
10)  Is he/she better on paper than in reality sitting across the dinner table from you?
Tune in tonight to discover if it's love or if it's just the idea of love with guest Holly Peterson!
Holly Peterson is the author of the New York Times and international bestseller, The Manny. She was a Contributing Editor for Newsweek and Editor-at-Large for Tina Brown's Talk magazine. She was also an Emmy Award–winning producer for ABC News for more than a decade, where she cov­ered global politics. Her writing has been published in the New York Times, Newsweek, Talk, the Daily Beast, Vogue, Harper's Bazaar, and other publications.
For more information, please visit her site at http://www.hollypeterson.com.
CALL   800-259-5791   TO SPEAK WITH HOLLY PETERSON.
Share this post...