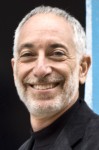 MARK DAVID GERSON has taught and coached writing as a creative and spiritual pursuit for nearly 20 years in the U.S. and Canada. Through workshops, online classes, coaching and consulting, Mark David has guided writers and non-writers alike to answer their call to write and express themselves with ease.
A popular speaker on topics related to creativity and spirituality, Mark David is author two award-winning books, The Voice of the Muse: Answering the Call to Write and The MoonQuest: A True Fantasy, and has recorded The Voice of the Muse Companion: Guided Meditations for Writers. His screenplay adaptation of The MoonQuest is now in active development toward feature film production. As well, Mark David hosts The Muse & You, a radio show about writing and creativity and is a regular featured guest on Unity.fm's Spiritual Coaching radio show.
For more information about Mark David, visit his web site, www.markdavidgerson.com, and his blog for writers, www.thevoiceofyourmuse.com
Relevant Web Sites
Personal site – http://markdavidgerson.com
Blogs – http://thevoiceofyourmuse.com & http://newearthchronicles.com
Book reviews/testimonials/excerpts – http://lightlinesmedia.com
Upcoming events & audio archives of other interviews – http://booktour.com/author/mark_david_gerson
MORE INFO ON MY COACHING
• http://thevoiceofyourmuse.com/2009/08/awakening-your-muse.html
• http://thevoiceofyourmuse.com/2009/10/living-creative-life.html
MORE INFO ABOUT MY BOOKS
My novel, The MoonQuest: A True Fantasy, has won five awards, most recently a New Mexico Book Award and a Gold Medal from the Independent Publishers Book Awards, and has been praised by critics as "an exceptional, timeless novel" and a "must-read." Readers have praised it as "mesmerizing," "lyrical" and "spell-binding."
It's a fantasy set in a mythical time and place where stories have been banned, storytellers put to death and the moon, saddened by the silence in the land, has shed tears that have extinguished her light. My screenplay adaptation of the book is now in active development with Anvil Springs Entertainment for feature production. I'm also working on the first of two projected sequels.
My second book is The Voice of the Muse: Answering the Call to Write, is designed for writers in all genres and levels of experience — a blend of inspiration, exercises and instruction to get you writing and keep you writing, even if you've never written a word and don't believe you are creative. Critics, writing coaches, published authors and aspiring writers have all acclaimed it, calling it a "phenomenal guide to overcoming writer's block and unleashing your creative potential" and " one of the most lyrical, spiritual and beautiful books about writing I've ever read."
The MoonQuest
Synopsis: THE MOONQUEST is a "true fantasy" set in a land where fear rules and storytelling spells death. Here, as black-clad armies terrorize the countryside, one young bard must come out of hiding to embark on The MoonQuest, the long-prophesied journey to end the tyranny…a journey guided only by stories…a journey that blurs the line between vision and reality. Only by trusting himself can he rekindle the spirit of the land. Only by trusting his imagination can he reignite the light of its darkened moon. A gripping and epic adventure rich with universal truth.
What Critics Say:
"Moves quickly yet gracefully, its song-like prose a match for its ethereal characters and its allegorical message of inner truth." ~ Library Journal
"An exceptional, timeless novel." ~ The Mindquest Review of Books
"An evocative and emotionally moving tale of adventure." ~ Midwest Book Review
What Readers Say
"A heart-pounding, heart-wrenching, heart-touching tale." ~ Karen Joyce Weaver, Sedona, Arizona
"I couldn't put it down. I finished the whole book in one sitting!" ~ Suzie Feldner, Waukesha, Wisconsin
"Empowering, enchanting, breathtaking!"~ Kathleen Messmer, San Francisco, California
Relevance: The MoonQuest's story, apart from being a good read, is also a powerful metaphor for freedom of expression and freed up creativity…an encouragement for all to awaken to and share the stories that lie within them.
The Voice of the Muse
What Critics Say:
"[A] phenomenal guide to overcoming writer's block and unleashing your creative potential." ~ The Written Word
"The wise guide any writer would dream o." ~ New Age Retailer
"Highly recommended to wanna-be writers everywhere." ~ Midwest Book Review
What Published Authors Say:
"You are definitely a Master." ~  Brenda J. Weaver, author of Dragon Lord of Kells
"Your book rocks! Thanks for the inspiration!" ~ Tyler R. Tichelaar, PhD, author of The Marquette Trilogy
"In The Voice of the Muse, Gerson casts a spell that only an advanced wizard can cast. So if you're a writer, read this book at your own risk; or if you're not a writer but have thought of becoming one, then also read this book at your own risk because once you're enchanted it will be too late to turn back." ~ Malcolm Campbell, author of The Sun Singer
What Readers Say
"Every aspiring writer should add this book to his or her library." ~ Scott Luper, Dallas, Texas
"A book to read and re-read, a wonderful guide to developing our own potential of creativity" ~ Michelle Gourlay, Paris, France
"If you've ever suffered from writer's block, this book and CD set is for you!"~ Luann Wolf, Albuquerque, New Mexico
Relevance: Suitable for both novice and experienced writers. Filled with tools and tips to encourage, inspire and get anyone writing…and to keep them writing.
http://www.youtube.com/user/SACRAMANIACSmc
http://www.clipser.com/profile.php?member=NSMDOC
Then in the back two hours Geoff (Doc) Bean  a 41 yr old Sgt at Arms for the SACRAMANIACS motorcycle club out of Sacramento will join us for a discussion about the suppressed Ukrainian 'Flu' pandemic and preparations for the spread of that pandemic worldwide.
"Doc" was rudely awakened by the Dept of Homeland Security when they rounded up his club for their terror database in April 2007, and even snatched up their wives……
During the following 13 days they held us all they told me and our club president that very soon there wouldn't be any protections for people they brought in and that they would be dealt with… So we decided that folks needed to know the truth behind the government agenda and we started the SACRAMANIACSmc channel to get out the truth… I'm currently a father and husband, and psychology major at American River College and a drug and alcohol counselor certification program…
I've been a guest on Alex Jones and Warrior Society Radio as well as a guest on Freedomfighter Radio… Spent the last 20 years studying the mystery religion symbolism and end time theology and the connection to the new age movement and the United Nations…
Podcast/Show Archive:  Hour 1 – Hour 2 – Hour 3 – Hour 4

Share this post...