(1) Open Discussion on Public Trust v Man-made Environmental Disasters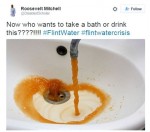 The man-made environmental crisis regarding Flint, Michigan's, drinking water has been years in the making but is only now drawing national attention. For 18 months, residents of Flint have been consuming water contaminated with lead, a known neurotoxin. Children in Flint now have double and in some cases triple the levels of lead in their blood, prompting a federal emergency. Unfortunately, lead damage is irreversible.
The situation in Flint arose when local officials, in an attempt to save money, switched water sources in April 2014. Concerned residents and doctors began raising alarm bells long ago, but state officials continued to claim Flint's water supply was fine.
Flint's drinking water crisis is only the most recent in a series of past and current man-made environmental disasters. In California, a state of emergency was declared earlier this month over the largest natural gas leak in the U.S.  The list goes on and on…Love Canal, Exxon Valdez, Chernobyl, the Indonesian Forest Fires, and far too many more to list. Public trust has been poisoned and we all suffer the consequences.
JOIN Barb and John as they discuss Public Trust v Man-made Environmental Disasters.
(2) George Barbee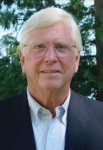 Joining the show during the second hour is innovator, author, speaker, consultant, professor, investor, and global futurist, George Barbee. George will be discussing his recent book, 63 Innovation Nuggets for Aspiring Innovators.
In his recent State of the Union address, President Obama stated that "…we, as a country, should support everyone who's willing to work and every risk taker and entrepreneur who aspires to become the next Steve Jobs." The president went on to state that innovation is what America is all about.
George Barbee agrees, and the president's message is the basic tenet of what his book, 63 Innovation Nuggets, encourages.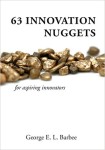 Barbee will discuss how his own extensive business experiences influenced his writing 63 Innovation Nuggets. In addition, he'll talk about how innovation can be taught, how the spark of innovation can be ignited, how to overcome the myths surrounding innovation, what makes someone a successful innovator, and how to bust through "thinker's cramp. George will also share some of his innovation nuggets.
George Barbee is an innovator as well as an author, speaker, consultant, professor, investor, and global futurist. In his 45-year career spanning 40 countries, George spearheaded half a dozen new products and strategies at GE, Gillette, IBM, Pepsi, and Price Waterhouse Coopers as well as helping to launch three successful startups. He has spent the past 15 years coaching and teaching at the University of Virginia's Darden School of Business.
For more information, visit http://innovationnuggets.com.
(3) Rebroadcast – Dr. Brian Russell (Stop Moaning, Start Owning)
Share this post...