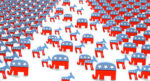 (1) John J. Higgins & Barb Adams – A Discussion on The Identity Crisis of Our Political Parties

Join Barb and John as they discuss the changing platforms of both the Democratic and Republican parties and how both parties are facing an identity crisis as we move towards November and the presidential election.
(2) Dr. Susan Shumsky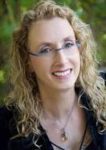 Joining the show during the second hour is respected spiritual teacher, award-winning author, and Founder of Divine Revelation, Dr. Susan Shumsky. Susan will be discussing her latest book, Color Your Chakras: An Interactive Way to Understand the Energy Centers of the Body.
The chakras are powerful energy centers located in your subtle body. Unknown to many people, these vortexes of life energy govern and regulate your physical body. According to the ancient Tantric and Vedic scriptures of India, there are 14 chakras—7 major ones along your spinal column, and 7 others, most of which are located in your brain. Each chakra performs a specific function and is associated with discrete body parts and aspects of mind. Some chakras embody physical elements, such as earth, air, fire, etc., and some are associated with days of the week, planets, gemstones, and colors.
Dr. Shumsky will discuss how you can awaken and energize these energy centers to become healthier, happier, more charismatic and magnetic, and more attractive as a result.
Color Your Chakras is a fun activity book for adults and children alike. Through this book, readers of all ages explore these energy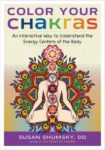 centers in a playful activity where they will learn about their various colors and Sanskrit letters mentioned in the ancient scriptures of India.  Each left-hand page includes a description and explanation of each chakra or chakra deity. Each right-hand page is an appropriate drawing. The explanations include information about the drawings and the specific colors that are mentioned in the scriptures of ancient India.
Susan Shumsky has dedicated her life to helping people take command of their lives in highly effective, powerful, positive ways. She is the best-selling author of 13 books, published by Simon & Schuster, Random House, and New Page. A pioneer in the human potential field, she has spent nearly 50 years teaching thousands of people meditation, prayer, affirmation, and intuition.
Her book titles include Color Your Chakras, Exploring Chakras, The Power of Chakras, Awaken Your Third Eye, Exploring Auras, The Power of Auras, Miracle Prayer, Divine Revelation, Exploring Meditation, How to Hear the Voice of God, Ascension, Instant Healing, and Awaken Your Divine Intuition.
Dr. Shumsky is a highly respected spiritual teacher, award-winning author, and founder of Divine Revelation®—a unique field-proven technology for contacting the divine presence, hearing and testing the inner voice, and receiving clear divine guidance. For 22 years, her mentor was Maharishi Mahesh Yogi, who was guru of the Beatles and the guru of Deepak Chopra. Dr. Shumsky served on Maharishi's personal staff for 7 years.
A sought-after media guest and highly acclaimed professional speaker, Dr. Shumsky has done over 600 speaking engagements and over 850 media appearances since her first book was published, including Woman's World, GQ, Cosmopolitan, Los Angeles Times, nationally syndicated TV and radio on ABC, NBC, CBS, and FOX news, Coast to Coast AM with George Noory, and William Shatner's Weird or What? She is featured in the movies Three Magic Words and The Illumined Ones.
For more information, visit  www.drsusan.org and www.divinetravels.com.
(3) Dr. Karl Kuhnert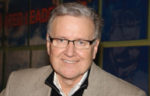 Industrial and Organizational Psychologist Dr. Karl Kuhnert joins the show in the third hour to discuss his and co-author Dr. Keith M. Eigel's new book, The Map: Your Path to Effectiveness in Leadership, Life, and Legacy.
We're all leaders somewhere…either at home, with friends, or informally with peers or coworkers in various situations. On a personal level you likely make daily decisions to strengthen your most important relationships, grow in your knowledge and skills, and otherwise add value to life.
Great leadership isn't about winning, though. It's not about pleasing people, and it's certainly not about titles. Great leadership is about making the contributions only you can make for your family and friends, your community or organization, your country or the world. But having that influence requires us to grow into–and take ownership of–who we are and what we stand for. The journey isn't automatic. Leadership maturity isn't the natural byproduct of aging. It requires wisdom, courage, and effort. Too many people find themselves stuck under the weight of their circumstances, so they don't realize their potential.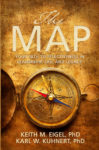 Based upon decades of research on adult development, The Map explains how we can take control of our growth and accelerate progress in leadership, life, and legacy.
Dr. Karl Kuhnert is an Industrial and Organizational Psychologist in the Psychology Department  at the University of Georgia. He has won numerous teaching and professional service awards over his career which spans thirty years, and has devoted his adult life to understanding and growing leaders both in the classroom and outside of it through executive coaching and leadership development programs.
For more information, visit http://themapthebook.com.
Share this post...