(1) John J. Higgins & Barb Adams, Week in Review

Join Barb and John as they discuss some of the top stories of the week, including the latest on #TrumpRussiagate, #Conspiracy, the plan to cut legal immigration, and much more.
(2) Robert Gleason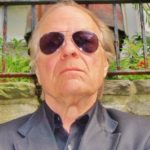 Joining the show during the second hour is nationally-recognized nuclear terrorism expert and bestselling author, Robert Gleason. Robert will be discussing his book, And Into the Fire.
The world today is a scary place. Incidences of terrorism are on the rise and nuclear weapons are being built and tested by nations that should never possess them. Having a nuke set off in a major U.S. city has become everyone's worst nightmare!
Gleason's latest book And Into the Fire dramatizes in great detail how terrorists could steal bomb-grade highly enriched uranium from a country such as Pakistan and smuggle it into the U.S.  Once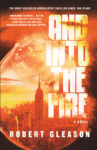 in possession of the fissile nuclear bomb-fuel, cobbling together crude would be an amazingly simple procedure.  As Luis Alvarez, the physicist who designed the Hiroshima bomb wrote, "a high school student could build the Hiroshima bomb if he had the bomb-fuel." Gleason then shows how terrorists can use such crudely built but highly powerful Hiroshima-type bombs to incinerate any major US city.
Robert Gleason is a nationally-recognized nuclear terrorism expert and bestselling author. He's dedicated nearly 30 years to researching the threat of nuclear terrorism and the possibility of nuclear annihilation. He was featured in the History Channel special "Prophets of Doom"and  has been featured on national TV and radio. In addition, he's spoken on the topic of nuclear terrorism at major universities, including Harvard numerous times.
Robert also had an extremely long and exceptionally successful career as an acquisitions editor in New York publishing. Stephen King, Robert Heinlein, Nancy Friday, Harold Robbins, Father Andrew Greeley, Joy Fielding, Margaret Truman, Jack Anderson, Whitley Strieber, Ed McBain, Ice-T, Reggie Jackson, and Former Secretaries of Defense Casper Weinberger and William Cohen are among the hundreds of notables and bestselling authors that Gleason has signed up and edited.
For more information, visit http://nuclearterrorist.com.
(3) Dr. Sean Young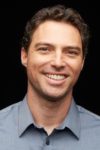 Award-winning psychologist and Director of the UCLA Center for Digital Behavior, Dr. Sean Young, joins the show during the third hour to discuss his book, Stick With It: A Scientifically Proven Process for Changing Your Life–For Good.
Whether it's absent-minded mistakes at work, a weakness for junk food, a smart phone addiction, or a lack of exercise, everyone has some bad habit or behavior that they'd like to change. But wanting to change and actually doing it—and sticking with it—are two very different things.
Dr. Sean Young, an authoritative new voice in the field of behavioral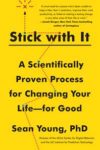 science, knows a great deal about our habits—how we make them and how we can break them. Stick with It is his fascinating look at the science of behavior, filled with crucial knowledge and practical advice to help everyone successfully alter their actions and improve their lives.
As Dr. Young will discuss, much of what we've been taught about behavior change is wrong; contrary to popular belief, you don't change behavior by changing the person or their personality—you do it by changing the process. Drawing on his own scientific research with patients and research participants, along with research from other leading experts in the field, he identifies the seven crucial forces that combine to make lasting personal transformation, including
• Stepladders: how the power of incremental steps creates long-term change.
• Community: how social support and competition fuel change and keep us accountable.
• Neurohacks: how a set of mental shortcuts can reset the brain so that people can finally change old unwanted behaviors.
• Engraining Good Habits: how success in life and work depends on developing the right behavioral routines.
Dr. Sean Young is a medical school professor and the Executive Director of the UCLA Center for Digital Behavior and the UC Institute for Prediction Technology. He holds a Ph.D. in Psychology and Masters in Health Services Research from Stanford University.
For more information, visit http://seanyoungphd.com
Share this post...