Hour 1 – John J. Higgins and Barb Adams, 'Tis the Season
As most people are gathering with friends and family over the holiday season, the exodus from the White House continues. This week, Defense Secretary James Mattis, the "last adult standing" in Trump's cabinet, resigned, stating "…his views aren't 'aligned' with Trump's."
The government is now in partial shutdown over the Christmas holiday (lump of coal for America), but Trump got his funding for his "steel slats," aka The Wall, in his stocking. Meanwhile, Robert Mueller announced he may submit his confidential report to the attorney general as early as February…not soon enough for those hoping for an outcome by Christmas, though.
JOIN Barb and John as they discuss 'Tis the Season.
Hour 2 – Scott Stevens, Look What Dragged the Cat In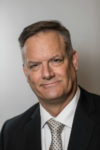 Joining the show during the second hour is award-winning author and journalist, Scott Stevens. Scott will be discussing his latest book, Look What Dragged the Cat In: The Rise of an Opioid Crisis.
Daily headlines warn that the United States is in the throes of an opioid crisis. More than two million Americans are dependent upon or have abused prescription pain pills.
According to a recent article (CNN Library, December 12, 2018), "During 2017, there were
more than 72,000 overdose deaths
in the United States, including 49,068 that involved an opioid, according to a provisional CDC count.
More than 130 people died every day
from opioid-related drug overdoses in 2016 and 2017, according to the US Department of Health & Human Services (HHS)."
An American morphine crisis in the 1860s, cocaine in the 1890s, heroin in the 1910s, methamphetamines in the 1950s, another heroin crisis in the 1970s, back to cocaine in he 1980s, another trip back to meth in the 2000s, and a prediction for a return to meth and cocaine again after the current opioid crisis ebbs.
According to Stevens, though, "Drug makers, dope dealers, and physicians didn't incubate crisis after crisis. Their hands aren't clean, but they're not as dirty as the public perceives. The public misinterpretation stems from its own love affair with the cheapest, easiest to get, most lethal drug: Alcohol.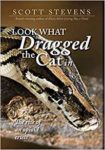 Every drug death from every crisis has one thing in common: They are all alcohol-related."
Look What Dragged the Cat In takes a deep dive into the opioid crisis, the suspects, the failed solutions, and the way out.
Scott Stevens is the author of four award-winning addiction, health, and recovery titles since 2010. Among the honors earned by the journalist and 2015 SAMHSA Voice Awards nominee: Four USA Best Books awards, a Next Generation Indie Books award, and a Book Excellence award.  Stevens was named Chair of the 2018 International Conference on Addiction Therapy and Clinical Reports, Paris, France, and Chair of the 2018 International Conference on Dual Diagnosis, Melbourne, Australia. He is on the Organizing Committee for the AddictionTherapy 2019 to be held in Barcelona, Spain. In addition, Stevens has appeared on CNN, Fox, NBC, CBS, and ABC.
For more information, visit http://www.alcohologist.com.
Hour 3 (Rebroadcast), Rick Miller, Be Chief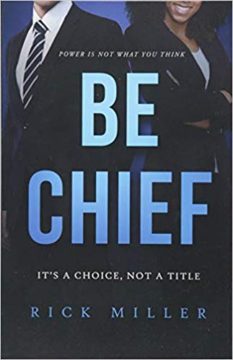 Share this post...