(1) John J. Higgins & Barb Adams, Season of Hope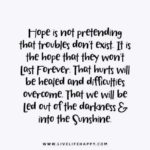 Russiagate, mass shootings, powerful and famous men falling from prominence because of their horrific predatory behaviors, wildfires, floods, earthquakes, record-setting hurricanes (while we weaken the EPA and deny climate change)…it's been a year unlike most any other.
But it's the holiday season…when we seek the magical, miraculous, and look for hope.
Hope is being able to see that there is Light despite all of the darkness. – Desmond Tutu
JOIN Barb and John as they discuss Season of Hope.
(2) Dr. Charles Garfield, Life's Last Gift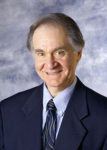 Joining the show during the second hour is is psychologist and author Dr. Charles Garfield. Dr. Garfield will be discussing his book, Life's Last Gift: Giving and Receiving Peace When a loved One is Dying.
A good death is no oxymoron. It's within everyone's realm of possibility. We need only realize its potential and prepare ourselves to meet it mindfully, with compassion and courage.
During this season of giving gifts, perhaps one of the greatest gifts we can give is Life's Last Gift.
After four decades of training volunteers to sit at the bedsides of the dying, psychologist and Shanti founder Charles Garfield, Ph.D., has created an essential guide for friends, family, and healthcare professionals who want to ease someone's final days but don't know where to begin.
In his book, Life's Last Gift, Garfield presents practical advice about finding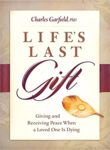 connection, honesty, and peace while being of the greatest service to those at the end of life. By focusing on the reciprocal and healing relationship between the living and the dying, which continues until the last breath, he offers a path toward clarity and wholeness, and even growth. Life's Last Gift is an emotional lifeline for anyone who feels lost and filled with grief during this final stage of life.
Dr. Garfield will discuss seven (7) keys to a good death, emphasizing why it's so important that people who are dying be treated as living human beings.
Charles Garfield is a psychologist, professor and lecturer, and the author of twelve books including Life's Last Gift. He has been recognized internationally as the founder of Shanti Project, a widely acclaimed AIDS and cancer service organization (www.shanti.org). For more than 40 years, he has pioneered the development of healthcare and social service oriented volunteer organizations in a wide variety of settings. Of these efforts, Garfield says: "Shanti's work demonstrates that health professionals and volunteers (America's largely unrecognized workforce) can learn to be tender with people and tough on problems as they serve those who need them most."
A clinical professor of psychology in the Department of Psychiatry at the University of California School of Medicine at San Francisco (UCSF) for nearly four decades, and a fellow of the American Psychological Association, Dr. Garfield is currently a research scholar at the Starr King School for the Ministry at the Graduate Theological Union in Berkeley.
Dr. Garfield has lectured widely, addressing audiences that include a Clinton White House conference, the U.S. Olympic Committee and Head Coaches of Olympic sports, and the leadership of Oklahoma City following the bombing of that city's federal building.
For more information, visit http://www.charlesgarfield.com.
(3) Shawn Vij, Moral Fiber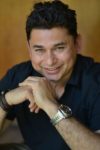 Accomplished business leader and author Shawn Vij joins the show during the third hour to discuss his book, Moral Fiber: Awakening Corporate Consciousness.
In today's corporate world, success is often equated with sacrificing core values and well-being for wealth, power and physical stuff. But does professional success have to come at the expense of personal happiness?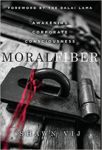 Shawn Vij, a successful business leader and consultant for major Fortune 100 companies, became inspired to write his book after a "universal crossing" with His Holiness the Dalai Lama. In his book, Moral Fiber, Vij shares his "awakening" through hard-won insights on ethical business practices and how they can be leveraged for personal and professional growth.
During the interview, Shawn will discuss some tips, tales, and tools to identify and eliminate toxic behaviors and motivators, as well as priceless lessons from top industry leaders and powerful research from academics.
Taking an innovative and secular approach to business ethics, Moral Fiber threads a strand of corporate consciousness that roars among the millennial workforce: Capitalism with Compassion.
Shawn Vij is  an accomplished business leader with over 25 years of industry and consulting experience. He's held leadership positions at Ford Motor Company, Ernst & Young, VISA, Deloitte Consulting, Microsoft, Intel Corporation and other major corporations.
He holds an MBA from Purdue University; MS in Engineering from the University of Michigan, and a BS in Mechanical Engineering from Michigan Technological University.
Shawn was raised in the Midwest and now resides in the Pacific Northwest.
For more information, visit http://moralfiber.world.
Share this post...