January 25, 2014 – Archives/Pod Casts        Hour 1 –    Hour 2 –    Hour 3
Hour 1:  Andrea Mathews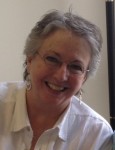 Joining Amerika Now during the first hour is author, psychotherapist, teacher, speaker, and radio host Andrea Mathews, who will be discussing her latest book, Inhabiting Heaven NOW:  The Answer to Every Moral Ever Posed.
What if Heaven could be experienced every day, right here, right now on planet Earth and the only thing keeping that from happening is "the lie."  The lie that we are separate from the Divine due to our polarized sinful, bad, even evil natures.  What if, because we are blinded by that lie, we cannot see that we are already living in Heaven; in fact, we ARE Heaven?  And what if those truths could actually be found in the Bible itself, as well as in all other sacred texts of the world?  What if all that really needs to happen is that the scales fall off your eyes? And if that were true, would you be willing to see?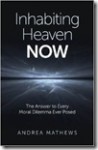 Important questions, and ones Andrea Mathews will help answer tonight.  Andrea's book, Inhabiting Heaven NOW, tells how we can decode some of the morals and belief structures that have been imposed upon us throughout history.  In addition, it will open the doors of the mind to receive the ultimate truth that we are now and have always been One with the Divine and, therefore, Heaven–our truest home–can be inhabited right now, right here!
Andrea Mathews is an author, licensed psychotherapist with a thriving private practice, speaker, and radio host.  She has a unique ability to translate the deeper more arcane aspects of existence into applicable, life-altering, and authentic actuality.  As the host of Authentic Living, the highly successful Internet radio show on VoiceAmerica, Andrea has interviewed some of the world's most renowned spiritual leaders and entertainers, including Marianne Williamson, Dr. Christiane Northrup, Gary Zukav, Rosanne Cash, Tom Shadyac, Brian Weiss, Dr. Clarissa Pinkola Estés, Caroline Myss, Neale Donald Walsch, to mention just a few. Andrea is also a regular contributor to Psychology Today.
If you'd like more information about Andrea Mathews and Inhabiting Heaven NOW, please visit her website at http://www.andreamathewslpc.com.
NO CALLS PLEASE, THIS SEGMENT WAS PRERECORDED.
Hour 2:  Dr. Judith Wright

Dr. Judith Wright, one of America's "Ultimate Experts," joins the show during the second hour to talk about her latest book, Transformed!:  The Science of Spectacular Living, which she co-authored with her visionary husband, Dr. Bob Wright.
Here we are, almost at the end of January, and many of you are already disillusioned about those resolutions you may have made–to lose weight, be happier.  Face it, our quick-fix culture sets us up for failure and there isn't a quick fix for happiness and transformation.  There is, however, good news!  There is something better than a quick fix; something that brings immediate fulfillment and lifelong transformation.
So what does it take to create a wonderful, fulfilling, beautiful life? Dr. Judith Wright will share what it takes to create a wonderful, fulfilling life by using the six-phase process for individual transformation and whole-life fulfillment based on scientific research conducted at The Wright Graduate University for the Realization of Human Potential, which she co-founded with her husband, Dr. Bob Wright.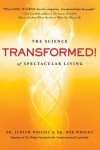 For the first time, Transformed! pulls together, in one integrated process, diverse disciplines including cutting-edge neuroscience, behavioral economics, and positive psychology as Dr. Judith and her husband, Dr. Bob Wright, present the amazing process for learning, growing, and transforming.
The result is a life of purpose and contribution–a life that springs from what they call your Life Project.  It goes beyond changes tied to goals, and teaches the skills and process that lead to the right kind of changes–changes that fulfill you, that are satisfying, and that go to the core of your deepest yearnings.
So why settle for a life half lived when you can have a meaningful career, deep intimate relationships, and satisfaction in all areas of your life?
Be Transformed!
Dr. Judith Wright is hailed as a peerless educator, world-class coach, lifestyles expert, inspirational speaker, bestselling author, and world-renowned corporate consultant.  Women's World Magazine calls her "one of America's Ultimate Experts."
Judith has appeared on more than 600 radio stations and 70 TV programs including ABC's 20/20, Oprah, Good Morning America, the Today Show, Fox & Friends, and Montel.  Her work has been featured in magazines and newspapers across the country including Marie Claire, Fitness, and Health as well as The New York Time, Chicago Tribune, Boston Herald, San Francisco Chronicle, The New York Daily News, and The Detroit Free Press.  In addition, Judith is the bestselling author of There Must Be More Than This, The One Decision, and The Soft Addiction Solution.
If you'd like more information about Dr. Judith Wright and Transformed!, please visit her websites at http://judithwright.com and  http://wrightliving.com.
NO CALLS PLEASE, THIS SEGMENT WAS PRERECORDED.
Hour 3:  REBROADCAST of Dr. Joe Dispenza

Share this post...