Feb 5, 2011  Show Archives/Podcasts   Hour 1 –  Hour 2 –  Hour 3 –  Hour 4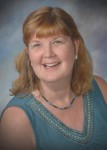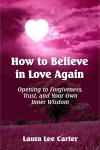 Our guest for the first half of the show is Laura Lee Carter, whose newly released book, How to Believe in Love Again, helps you get a deeper understanding of why you may fear love by searching out those experiences in the past that have kept you feeling stuck for so long and helps you explore those negative experiences in your past where you lost your trust in yourself and others.
Most people start out believing that love can transform a lonely existence into something better.  When that doesn't work out as hoped or planned, then do they dare dream again?  How can one get past early, disillusioning experiences that stand solidly in the way to believing in love again?
Building on her professional and personal experiences, Laura Lee weaves together theory, inspiration, and practical advice to help you become a private detective in service to your own self-awareness and personal development.  Only by first raising your awareness of sensitive areas around your own personal roadblocks like shame, trust, and forgiveness, and then creating new ways to work through past emotional obstacles, can you access a healthier believe in all that love might offer you now.
Laura Lee Carter, known online as the "Midlife Crisis Queen," worked for decades as an academic research librarian before transitioning at age 50 into her work as a writer, life change coach, and speaker.  A student of psychology for most of her life, she earned an M.A. degree in Transpersonal Counseling Psychology specializing in midlife psychology as it pertains to all aspects of adult development.  Laura Lee offers individual counseling and coaching to those who seek a deeper understanding of their own life transitions.
She is also the author of Midlife Magic:  Becoming the Person You are Inside, Midlife Change Workbook, and Feel Like a Loser?  What To Do When You Don't Have  A Clue.
Her websites are BelieveInLoveAgain.Wordpress.com, MidlifeCrisisQueen.com, and LauraLeeCarter.com.
Please call 1-800-259-5791 during the interview to speak with Laura Lee!
Share this post...