December 15, 2012 – Archives/Pod Casts        Hour 1 –   Hour 2 –   Hour 3
Hour 1:  Philip Coppens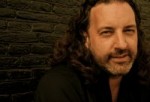 Joining Amerika Now during the first hour is internationally renowned investigative journalist and bestselling author, Philip Coppens, who will be discussing his latest book, The Lost Civilization Enigma.
Are history books giving us the whole story, or is civilization far more complex and far older than we have been taught?
Philip will discuss his analysis of historical and archaeological records, demonstrating that there is substantial evidence that civilization is far older, far more advanced, and far more complex than is currently accepted.  Clearly, our history books have left out a great deal!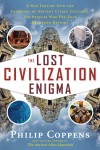 Philip will reveal the truth about such topics as the lost aspects of known cultures like the Bosnian pyramids and the civilization of "Old Europe."  In addition, he'll discuss the fabled lost "golden" cities of South America and the Amazon, which are slowly being rediscovered, as well as Atlantis and other fascinating examples of lost technology, such as the Antikythera device.
Philip Coppens is widely known as one of the leading contributors to The History Channel's popular series, Ancient Aliens. In addition, he's a renowned investigative journalist and author, having published eight books, including the bestselling The Ancient Alien Question. He's also a regular contributor to magazines such as Atlantis Rising and NEXUS Magazine. Philip is labeled a skeptic by the believers and a believer by the skeptics, putting him in a unique position to be a well-recognized voice of reason.  Philip co-hosts The Spirit Revolution radio show with his wife.  He lives in Edinburgh and Los Angeles.
For more information, please visit http://www.warwickassociates.com/update/upload/docs/lostcivenigma/LosCivNR.pdf
Hour 2:  don Miguel Ruiz, Jr.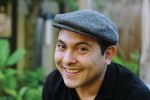 Joining Amerika Now during the second hour is author and Toltec teacher, don Miguel Ruiz, Jr., who will be discussing the upcoming event on December 17-21 at Teotihuacan called Awakening the Giant as well as his upcoming book, which will be released in March 2013, called The Five Levels of Attachment:  Toltec Wisdom for the Modern World.
This December, in Teotihuacan, "the place where humans awake and become God," you will have a chance to participate in the event of a lifetime—closing out the Maya Calendar and ushering in the new era—alongside international bestselling author don Miguel Ruiz (The Four Agreements) and his highly regarded family of Toltec teachers.
Within the sacred site of Teotihuacan, on the outskirts of Mexico City, The Ruiz Family will host Awakening The Giant on December 17-21, a sacred, powerful and intimate transformational experience that is equal parts spiritual learning experience, musical celebration, and mystical gateway.
"This journey is designed to prepare you to truly make a new choice to live your life in truth and happiness," says don Miguel Ruiz. "This ceremony helps you to make a leap of faith and truly shift your life, utilizing the mythology of the Mayan calendar, as well as the upcoming Gregorian New Years Eve. We welcome you to embrace, experience, and witness this extraordinary birth of a new world."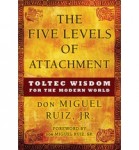 Miguel will also be discussing his soon-to-be-released book called The Five Levels of Attachment:  Toltec Wisdom for the Modern World, which builds upon and carries forth Toltec wisdom and information in a practical manner that is applicable to our busy lives today and helps people achieve optimal physical and spiritual health.  He is the host of the weekly radio show, The Way of the Desert.
For more information about Awakening the Giant, go to: www.miguelruiz.com.
For more information about don Miguel Ruiz, Jr. and The Five Levels of Attachment, please visit http://www.miguelruiz.com/.
Hour 3:  Nick Redfern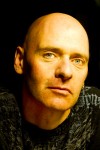 Rounding out tonight's show is renowned author, lecturer, and journalist Nick Redfern, who will be discussing his latest book, The World's Weirdest Places.
Bigfoot, aliens, ghosts, vampires, UFOs, lake monsters, strange energies, enigmatic vortexes, werewolves, and terrifying demons are just some of the bizarre things that populate these parts of our planet, provoking both fascination and intrigue as well as fear and horror.  Nick will discuss his personal 25 paranormal-themed favorite locales, and all the strange, amazing, and diabolical things that lurk within them.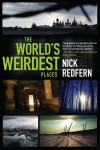 Join in as Nick takes us on a journey, exploring such places as the legendary Lock Ness, Scotland; the slopes of Mount Shasta, California; the dark depths of the Solomon Islands; the turbulent waters of the Devil's Sea of Japan; and many, many more weird places.
Nick Redfern is one of the world's leading bestselling authors who writes about unsolved mysteries.  His previous books include The Pyramids and the Pentagon, Keep Out!, The Real Men in Black, The NASA Conspiracies, Contactees, and Memoirs of a Monster Hunter. He writes for UFO Magazine, Fate, and Fortean Times, and has appeared on the History Channel's Ancient Aliens, Monster Quest, and UFO Hunters.
For more information, please visit his site at nickredfernbooks.blogspot.com.
Share this post...