May 24, 2014 – Archives/Pod Casts          Hour 1 –    Hour 2 –    Hour 3
Hour 1:  Uri Geller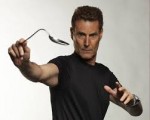 Joining Amerika Now during the first hour is one of the world's most investigated and celebrated mystifiers, Uri Geller. Uri will be discussing the new biography The Secret Life of Uri Geller:  CIA Masterspy?, written by Jonathan Margolis.
Famous around the globe for his mind-bending abilities, Uri Geller has led a unique life shrouded in debate, controversy, and mystery. For 40 years, Uri has been regarded as a show business celebrity, perhaps even as a charlatan.  But compelling evidence coming to light from declassified documents and from a former senior CIA official as well as scientists who worked for the Agency suggests he is "the real thing."  And while his name immediately brings to mind images of spoon bending and psychokinesis, the new book written by Financial Times journalist Jonathan Margolis, The Secret Life of Uri Geller:  CIA Masterspy? suggests a more clandestine side to Geller.
Was Uri Geller the West's secret weapon in the Cold War superpower mind games of the seventies?  And is he still regarded by intelligence agencies as an asset in the War on Terror?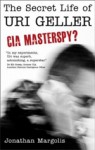 Throughout his career, Uri Geller has courted controversy. He is known globally as an entertainer and friend of pop star, Michael Jackson, who was best man at the renewal of Geller's wedding vows. He also made millions as a psychic adviser to the oil industry, but as a paranormalist was humiliated in a 1974 appearance on The Tonight Show with Johnny Carson.
And yet there are photographs from 1987 of Geller together with Al Gore, Yuli M. Vorontsov, First Deputy Foreign Minister of the Soviet Union, and several other high-ranking U.S. officials at nuclear arms limitation talks between the U.S. and the Soviet Union. What was Geller doing in these pictures? Margolis brings proof that Geller was there at the invitation of the chairman of the Senate Foreign Relations committee to influence Vorontsov to sign the treaty.
There is also new testimony from a living senior former CIA official and others who worked for the Agency confirming that Geller was exhaustively laboratory tested on behalf of the CIA, and was used as an intelligence asset of the CIA and Defense Intelligence Agency – and that under President Carter's presidency, using psychics in intelligence matters was known about and accepted at the White House.
Listen in as Uri Geller discusses his extraordinary life and his alleged continuing undercover work for the West's major spy agencies.
In 2012, Uri was awarded the prestigious Golden Grolla Award at the eleventh "Masters of Magic" convention in St. Vincent, Italy, for inspiring the world of magic.  That same year, Uri also received the Star Foundation Award at the House of Commons (Houses of Parliament) in London in recognition of his charity work.  In 2013, filmmaker Vikram Jayanti debuted a documentary at the Sheffield Film Festival (UK), commissioned by the BBC, titled The Secret Life of Uri Geller: Psychic Spy? Vikram Jayanti directed the Oscar-winning Muhammad Ali documentary, When We Were Kings. Watkins Publishing followed-up the film with the release of a brand new biography of Geller, written by celebrated Financial Times journalist, Jonathan Margolis.
If you'd like more information about Uri Geller and the book, The Secret Life of Uri Geller, please visit his website http://urigeller.com.
NO CALLS, THIS SEGMENT WAS PRERECORDED.
Hour 2:  Chris Berlow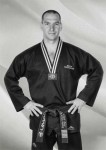 Author, nationally-recognized Taekwondo practitioner and competitor, and co-Founder of Empowered Mastery, Chris Berlow, joins the show during the second hour to discuss his new book (co-authored with Paul Melella, Jr., Nick Palumbo, and Rick Wollman) entitled You Have Infinite Power:  Ultimate Success Through Energy, Passion, Purpose & the Principles of Taekwondo.
Are you ready to take your life to the next level?  Have you reached a level of success but not your full potential?  Would you like to live your life with the discipline, focus, and health of a martial arts master?  Have you come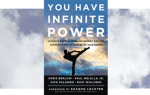 to the realization "This is what my life is all about?"  Then listen in as Chris Berlow talks about the Empowered Mastery program, which inspires you to live a happier, healthier and wealthier life, and the steps to get there, as written in You Have Infinite Power.
Chris will talk about how you have infinite power to transform your life, how you can make positive changes in your life and love what you do for a living, as well as how to live a healthy, vital life  and go out and enjoy life!  You'll learn how to unleash your inner black belt to achieve success through the Principles of Taekwondo.
Chris will discuss the 14 T.R.A.N.S.F.O.R.M.A.T.I.O.N. steps to become more successful and happy as well as share some exercises you can incorporate into your daily routine to become more successful.
Chris Berlow is a 6th degree black belt in Taekwondo, a former National Level Competitor, and an avid practitioner who has been in training for over 30 years and works to share his passion with as many people as he can. He travels across the country with Empowered Mastery giving seminars and coaching individuals to live with passion and purpose. He has been married to his wife Kathy for over 20 years and has five children: Brandon, Andrew, Timmy, Stefanie and Kimberly with dog, Kodiak. He owns, operates, and teaches at United Martial Arts Centers in Briarcliff Manor, New York.
For more information, please visit http://www.empoweredmastery.com.
Hour 3:  Jeb Taylor

Joining the show during the final hour is author and world-renowned artifacts dealer Jeb Taylor who will be discussing his book, Saving Civilization.
Around 12,000 years ago, somewhere in the Middle East, a small group of migratory foragers decided to settle down and adopt agriculture as their primary subsistence strategy.  That decision was almost certainly made in an attempt to enhance their survival  security, which it probably most certainly did–at least over the short term.  However, it also inadvertently set humankind on a course of competitive artificial development that has severely and negatively impacted other members of our species, other species, and the environment:  conditions which now threaten, rather than enhance, our long-term survival prospects.
If we continue on this irresponsible course, says Taylor, there will be a time in the not-too-distant future when we will exhaust Earth's capacity to sustain us, at which time, civilization as we know it will collapse.
Tonight, Jeb Taylor will offer a frank, innovative discussion about civilization, what has brought it to the brink of collapse, and the obstacles that must be overcome before we can achieve sustainability.
Jeb Taylor finds the world he's leaving his granddaughter, Olive, a troubling one.  After waiting years for someone to write a book addressing the urgent problems staring humanity in the face, a heart condition was his final push.  He believes the concept of putting off today's problems for future generations to solve is immoral.  For several years, Jeb adapted to living in wilderness locations throughout the North American West Coast, picking up aboriginal skills.  He is now a world-renowned artifacts dealer.
For more information, visit Jeb's site at http://savingcivilization.net.
NO CALLS, THIS SEGMENT WAS PRERECORDED.
Share this post...