Hour 1 – John J. Higgins and Barb Adams, Ukrainegate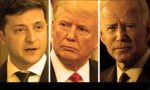 JOIN Barb and John as they discuss the latest scandal involving Trump in which he allegedly used the weight of his office to pressure a foreign nation into investigating a political opponent, Joe Biden, and his son, Hunter, who had ties to an energy company in the Ukraine. If true, Trump's behavior would clearly represent an abuse of power and would be among the "high crimes and misdemeanors" that this nation's founders intended to be an impeachable offense.
Hour 2 – Mike Pearl, The Day It Finally Happens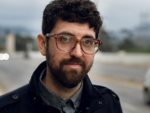 Joining the show during the second hour is Vice magazine columnist and Webby-award winning journalist, Mike Pearl. Mike will be discussing his new book, The Day It Finally Happens: Alien Contact, Dinosaur Parks, Immortal Humans – and Other Possible Phenomena.

Have you ever wondered what life will be like the day the entire Internet goes down, or when we get a signal from an extraterrestrial species?  We're living in anxious times, so it's only natural for us to dwell on visions of the seemingly impossible, whether they be an incredible scientific breakthrough or apocalyptic doom. But perhaps there is comfort to be found into a research-based crystal ball.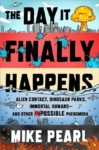 In The Day It Finally Happens, Vice columnist, award-winning journalist, and self-proclaimed worrywart, Mike Pearl, explores the likelihood and possible repercussions of 19 Earth-shattering events–from shocking political upheaval to nuclear disaster to the prospect of human immortality.
Taking inspiration from his virally popular Vice column, "How Scared Should I Be?," Pearl games out many of the "could it really happen?" scenarios we've all speculated about, assigning a probability rating and taking us through how it would unfold. He then reports back from the future, providing a picture of how the world would look, feel, and even smell in each of the instances.
Listen in as Mike Pearl discusses The Day It Finally Happens as he offers some practical answers to some of our most worrisome questions, including humanity's odds of pulling through.
Mike Pearl is a Webby-award winning journalist whose writing has appeared in The Awl, The Hollywood Reporter, and elsewhere, and his columns How Scared Should I Be?, Year 2050, and Hours and Minutes have been featured in Vice. Pearl is a graduate of Chapman University and is based in Los Angeles. The Day It Finally Happens is his first book.
For more information, visit http://mikeleepearl.com.
KEN GOLDSTEIN comments each hour on Flexible Work Schedules (Rebroadcast from September 17, 2016)
Share this post...