February 12, 2011:  Show Archives/Podcasts   Hour 1  –  Hour 2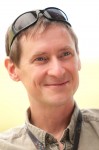 Our guest for the first 2 hours of Amerika Now is Don McGrath.  Don is the author of the inspiring book, 50 Athletes Over 50 Teach Us to Lead a Strong, Healthy Life.  Don is a lifelong athlete who was a successful middle distance runner in high school and college, and whose current passion is rock climbing.  Don undertook the writing of this book about athletes over age 50 in order to understand what is needed in order to continue to be successful and enjoy being athletic and healthy for the rest of life, as well as to convey these lessons to others so that they may do the same with their lives.
In the process of writing the book, Don discovered that anyone can benefit from adopting the healthy habits that the athletes he interviewed have.  He will pass along these habits to our listeners so that they may use them to improve their lives.
Don's latest book project is called Project Wow, where he is coaching a group of people who want to make big changes in their weight and fitness levels and plans on documenting their transformational journeys in his next book, tentatively entitled From Here to Wow!
Don is an electrical engineer, having received a B.S.E.E. from Rochester Institute of Technology, M.S.E.E. from Purdue University, and Ph.D. from Rensselaer Polytechnical Institute.  He currently is an Engineering Director at a high-tech company as well as a trained personal coach.  Don lives in northern Colorado with his wife, Sylvia.
His website is http://athletes.50interviews.com/.
Please call 1-800-259-5791 during the interview to speak with Don.
February 12, 2011:  Show Archives/Podcasts  Hour 3 –  Hour 4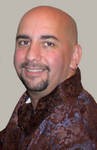 Grammy-Award winning Producer Barry Goldstein joins us during the third hour.  "Music from the Heart" is the best way to describe the music of Barry Goldstein!  From his inspirational album The Moment to his Sound Healing series Ambiology, Barry's music creates the remembrance of how powerful we truly are.
Barry's musical experience spans many styles and genres from winning a Grammy with Les Paul for Best Rock Instrumental in 2005 to providing ambient music for Shirley Maclaine and composing for NBC, ABC, FOX, and Lifetime networks, having his music featured on Discover Health Channel,  and being an award-winning composer for film.  He has produced for EMI, Polygram, Jive, Big Beat Atlantic, BMG, and many other major record labels and has worked with some of the hottest studio musicians in the industry!
But Barry is not just a musician and record producer; he takes music to new vibrations as a Global sound healer who has assisted in creating guided attunements in over 120 countries.  "The healing aspects of music have always been of interest to me," explains Goldstein.  "When properly tuned, we create effortlessly, harmonize with others, and find ourselves in rhythm with everything."  He compares the body's chakras to the strings of a guitar with each chakra vibrating at a different frequency and, when attuned, aligning themselves perfectly to create the flow of energy that assists our bodies in performing optimally.  His Sound Healing series, Ambiology, was created to reduce stress and promote vibrational healing and Barry has used this music to open for such notables as Wayne Dyer, Deepak Chopra, James van Praagh, and Caroline Myss to create the space of calmness and peace.
Barry will join New York Times Best-Selling Author G. W. Hardin on March 10 for the first of a series of webinars, disclosing "The Lost Seeds of the Solfeggio," which will reveal ancient techniques on how to bring ourselves into full alignment with the angelic realm.  As well, Barry will be in Colorado from March 11-17th and will be opening the evening for the Denver Metaphysical Fair on March 11th from 7:15-9PM Mountain.  The Celebration Metaphysical Fair is the oldest Conscious Living Fair in America.  Barry will also be offering private healing sessions.  FOR COMPLETE DETAILS AND DESCRIPTIONS OF ALL EVENTS, PLEASE GO TO BARRY'S WEBSITE:
http://www.barrygoldsteinmusic.com or call Sharon Kelley, Event Coordinator @ 970-223-1369 or skelleya14@yahoo.com.
Please call 1-800-259-5791 during the interview to speak with Barry.

Share this post...