(1) John J. Higgins and Barb Adams, Now is NOT the Time for Silence!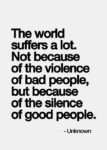 Last week America and the world watched in horror as the tragedy in Charlottesville unfolded. Heather Heyer lost her life and at least 19 others were injured. Charlottesville now stands as a horrific example of hatred and bigotry unleashing itself, moving from the fringes of America out into the mainstream, emboldened by a president who has played a key role in allowing known hate groups to come out of the shadows.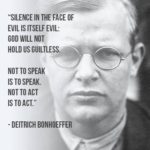 It was the silence of good people that allowed the Nazis to gain ground in Germany, and now it is our silence that is allowing this hatred and evil to rise once again. Now is NOT the time to be silent! Real Americans need to speak up and continue speaking up. #BannonOut is a beginning, but it does not excuse the hurtful rhetoric continuing to come out of the White House.
It's time to heal our country and move forward in positive, healthy ways for the greater good of all.
JOIN Barb and John as they discuss Now is NOT the Time for Silence!
(2) Steve Alten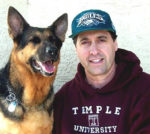 New York Times and international best-selling author Steve Alten joins the show in hour 2 to discuss his latest novel, Undisclosed, in which he tackles the topics of UFOs, extraterrestrials, zero-point energy, climate change, and government coverups.
Are Extraterrestrials and UFOs real? Are there secret subterranean military bases hiding advanced technologies that date back to the incident at Roswell? Is there a False Flag in the works intended to wipe out billions?
These are a few of the questions Alten addresses in his latest work of "faction," Undisclosed, a novel that carefully weaves facts into an incredible, page-turning story.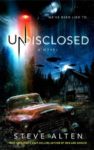 A veteran of the Iraq war is appointed Under Secretary of Defense in order to penetrate a secret government purposely black-shelving zero-point-energy–a clean, abundant energy source reverse-engineered from downed UFOs.
Collaborating with renowned E.T. researcher, Dr. Steven Greer, Alten intersperses facts obtained by Greer from whistle blowers and insiders from within the military-industrial complex with his own brand of storytelling to present a mind-opening tale about the greatest secret in history.
Steve Alten is the New York Times and international best-selling author of sixteen novels, including the MEG series and the DOMAIN series, about the Mayan 2012 doomsday calendar. He is also founder and director of Adopt-an-Author, a secondary school reading program used by thousands of teachers in the U.S. His best-seller, MEG, has been turned into a feature-length film which will hit theaters August 10, 2018, and stars Jason Statham.
For more information, visit http://stevealten.com.
(3) Carmen Ashe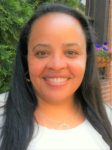 Joining the show during the third hour is author and respected voice for female victims of abuse, Carmen Ashe. Carmen will be discussing her recently-released book, I Have a Purpose.
We all face hardships in life, but for some, one tragedy turns into another before they find meaning and empowerment. Such was the case for Carmen Ashe. In her book, I Have a Purpose, Carmen shares her true story of perseverance through extreme hardship.
Carmen was always a fighter. She fought to escape the control of her dominating father, carried the dark secret of an abusive family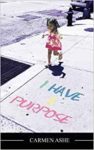 member, and was beaten by a boyfriend who would rather have seen her dead than let her go. Carmen knew from early on she was the only one who could save herself. Through one tragedy after another, Carmen is forced to rely on her own inner strength to keep herself and her family from falling apart forever.
Carmen will talk about the lessons she learned from pain and the joy that true love can bring to our lives, no matter what the circumstances may be.
Carmen Ashe lives in Manhattan and owns her own consulting firm. She previously worked as a radiology manager. By sharing her story she hopes she can spread awareness to those who may have lost courage. In addition, Carmen plans on contributing back to the community by donating 10% of the book's profits to various charities.
If you'd like more information, visit http://IHaveaPurpose.com.
Share this post...