January 5, 2013 – Archives/Pod Casts           Hour 1 –   Hour 2 –   Hour 3
Hour 1:  Micah Hanks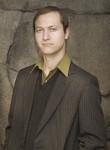 Joining Amerika Now during the first hour of the show is prominent UFO/paranormal researcher and author, Micah Hanks, who will be discussing his latest book, The UFO Singularity:  Why Are Past Unexplained Phenomena Changing Our Future?  Where Will Transcending the Bounds of Current Thinking Lead? How Near is the Singularity?
What is the singularity and how does it relate to UFOs?  Micah will reveal the secrets that UFO phenomena can tell us about intelligence that transcends and expands what humans now know; and in his inimitable, provocative, and controversial style, will also present well-backed theories of the origins of such intelligence.
As Hanks writes, "Our world is full of enduring mysteries, but with time–whether or not it is within my own lifetime–I predict they will begin to overlap with our scientific understanding of the cosmos.  These revelations may be ruled out by some as misconceptions or outright hoaxes, yet it is my hope to share these fascinating subjects with you and allow you to draw your own conclusions."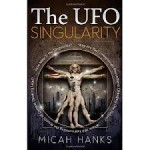 The UFO Singularity reveals what UFO phenomena can tell us about greater-than-human intelligence, and offers provocative theories of where such intelligence might originate.  In the book, Hanks tackles some of the most challenging metaphysical questions and the latest scientific thoughts about them, including:   Could some UFOs be from our planet?  What current scientific trends are leading us to the kinds of advanced technology we've observed in various UFO reports?  Are there other ways in which UFOs could be considered "extraterrestrial visitors," even if they didn't get here in the way that most people think (via interplanetary space flight)?
Since an early age, Micah Hanks has held a long fascination with the more unique scientific mysteries this world has to offer.  A self proclaimed (but not self-righteous) skeptic, Micah works as a writer and researcher, as a well as a radio personality whose work addresses a variety of unexplained phenomena.  Over the last decade, his research has taken him into studies of the more esoteric realms of the strange and unusual, as well as cultural phenomena, human history, and the prospects of our technological future as a species as influenced by science.
Micah is author of several books, including Magic, Mysticism and the Molecule, Reynolds Mansion: An Invitation to the Past, and his 2012 New Page Books release, The UFO Singularity. Hanks is also an executive editor for Intrepid Magazine, and writes for a variety of other publications including FATE Magazine, UFO Magazine, and New Dawn.
Hanks has appeared on numerous TV and radio programs, including National Geographic's Paranatural, the History Channel's Guts and Bolts, CNN Radio, Coast to Coast AM, and The Jeff Rense Program. He also produces a weekly podcast that follows his research at his popular website, www.gralienreport.com. Hanks lives in the heart of Appalachia near Asheville, North Carolina.
For more information, please visit his website at www.gralienreport.com.
PLEASE CALL  800-259-5791  TO SPEAK WITH MICAH HANKS.
Hour 2:  Re-broadcast Nick Redfern from December 15, 2012

Hour 3:  Joyce Graham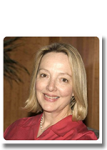 Joining the show during the final hour is author, holistic health and wellness consultant, homeopath, Qi Gong certified instructor, and holistic counselor Joyce Graham, who will be discussing her books, The Path and The Healer.
Flu and cold season is upon us again, and Joyce can talk about how to bolster your immune system to stay well, as well as discuss some cold and flu remedies that can help if you do become ill.
In addition, Joyce will talk about her books.  In The Healer, New Mexico sets the stage for the life of the central character, Angela Grayson, who sees at a young age what "the shot" can do to a person.  An incident at age nine mysteriously propels her into the land of herbs and natural healing; and Grandmother Maya teaches her that all healing begins in the garden with plants. But when her own mother becomes ill how can she help her if their beliefs are very different?  Along the way she is helped by the indigenous holy man, Augin, and learns that we all have choices and as a healer, she must learn how to help and when to let go.
Joyce's main theme in her book is that by listening consciously to mind, body, and spirit, we can all learn the true ways of healing.
In The Path:  Herbs, Homeopathy and Holistic Healing Joyce is joined by six heart-centered natural healing practitioners from different specialties who  contribute to this easy helpful resource.  Brigitte Mars an herbalist, teacher, and author from Boulder, Colorado, who shares 10 herbs and teas; Dr. Randel Wing is a Naturopath and Oriental Medicine Doctor who describes Chinese medicine and health.  Joyce writes on nine different homeopathic remedies that are easy to use.  Mindy Green, an herbalist and teacher, describes aromatherapy and its uses.   Jacqueline Bambenek writes on her personal healing journey.  Wonder Bob describes the healing process
using shamanic and other energy techniques learned from many masters.
For more information about Joyce Graham, please visit www.joycegraham.com.
PLEASE CALL  800-259-5792  TO SPEAK WITH JOYCE GRAHAM.
Share this post...