September 6, 2014 – Archives/Pod Casts      Hour 1 –    Hour 2 –    Hour 3
Hour 1: Dr. Michael F. Cantwell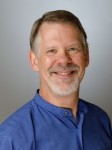 Joining Amerika Now during the first hour is nationally recognized integrative physician and multiaward-winning author Dr. Michael F. Cantwell, MD, MPH, who will be discussing the roots of disease and his book, Map of the Spirit:  Diagnosis and Treatment of the Spirit.
Every day, doctors are confronted with diseases that are incurable or difficult to treat.  Could it be that these challenging diseases don't arise from patients' bodies or minds but rather from their spirits?
Can treating the spirit heal disease and bring peace?
"Yes," says Dr. Michael Cantwell, whose book, Map of the Spirit, affirms that people who are sick in spirit often present with physical or psychological problems.
"Western medicine has become increasingly aware that treating patients' bodies and minds isn't always enough," he says.  "Sometimes, a patient's spirit needs to be treated before their diseases can heal."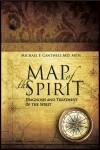 He believes the roots of disease can lie in your body, mind, or spirit, and his book, Map of the Spirit, presents a universal, four-stage framework of human spiritual development — the process by which we determine and live out our spiritual beliefs.
"Until now, we've had no way to talk about, diagnose, or treat this spiritual aspect of health," Cantwell says.
"We'd like to know when and how spirituality is affecting our health and how to treat our spirits," Dr. Cantwell says.  "Sometimes, the best way to treat your disease is by treating your spirit."
Dr. Cantwell is board-certified in Pediatrics, and sees both adults and children in his Complementary/Alternative Medicine practice.
He is a Quaker and seeks to integrate the physical, mental/emotional, and spiritual aspects of health. His book, Map of the Spirit: Diagnosis and Treatment of the Spirit, presents a universal framework of human spiritual development and seeks to explain the connection between spirituality and disease.  The book is available in paperback and ebook formats through www.mapofthespirit.com and Amazon.com.
Before starting Rising Phoenix Integrative Medicine Center, Dr. Cantwell was Lead Physician at the Institute for Health and Healing Clinic in San Francisco (1998-2012), one of the nation's largest integrative medicine centers. His work in the CAM field has been recognized at the national level through multiple publications, lectures, and service on the first National Advisory Council for the National Center for Complementary and Alternative Medicine (NCCAM) of the National Institutes of Health (NIH) in Bethesda, MD.
Dr. Cantwell graduated summa cum laude from State University of New York (SUNY)-Buffalo, NY with Bachelor degrees in Biology and Philosophy. He attended medical school at SUNY-Upstate Medical Center in Syracuse, NY, and received his post-graduate pediatric training at the University of Minnesota Hospitals in Minneapolis, MN, and the University of California-San Francisco (UCSF),CA. He is currently Board-Certified in Pediatrics.
Dr. Cantwell went on to earn his Masters Degree in Public Health (MPH) in Epidemiology at the University of California-Berkeley and was a Geographic Medicine Fellow at Stanford University.  Subsequently, he served in the Tuberculosis Control Branch of the Centers for Disease Control in Atlanta, GA, and completed a post-graduate Fellowship in Pediatric Infectious Diseases at Stanford University and UCSF.
Map of the Spirit has won the following awards:
2013 USA Best Book Award – Alternative Medicine

2014 Eric Hoffer Award
2014 Eric Hoffer First Horizon Award
2014 International Book Awards
For more information, please visit his website at www.mapofthespirit.com.
CALL  800-259-5791  TO SPEAK WITH DR. MICHAEL CANTWELL.
Hour 2:  David Rountree and Robbie Lunt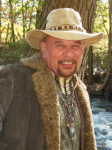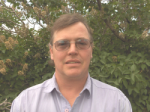 Noted paranormal investigators and authors  David Rountree and Robbie Lunt join Amerika Now during the second hour to talk about their recent book, Demon Street USA:  The True Story of a Very Haunted House.
Robbie's friend Penelope has problems far worse than the occasional haunting.  Nightly she listens to raucous parties, yet no one is home except her.  Fleeing her house to that of her landlords, she is finally driven from the property by a dancing stove…and then a wave that moves through the hardwood floor from one end of a room to the other, tossing her around like a small dinghy on a turbulent, haunted ocean.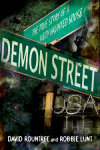 But this is no ordinary haunting as Rountree and Lunt find out.  The pair encounter a demon, and it's a whirlwind race against time to exorcise it before it can seriously injure or even murder someone.  As the two try to banish the demon in an epic psychic battle that literally peels the paint off the walls of the haunted house on Halloween night, Rountree and Lunt come to understand that while "Scientific investigation is good…when it comes to actually dealing with evil entities, that is a spiritual process."
Listen in as these seasoned investigators recount a spine tingling true story that lays bare the dark side of the paranormal and other-worldly phenomena.
David Rountree, AES, has been researching the paranormal since 1976.  He is the Executive Director of SPIRIT LAB, a scientific research organization, in Hackettstown, New Jersey, where he lives.  David is a professional member of the American Association for the Advancement of Science, the Audio Engineering Society, the International Frequency Sensor Association, and is also affiliated with the Institute of Electrical and Electronics Engineers (he holds a Masters in Electronic Engineering).
In addition, David has become a fixture in the paranormal world as an authority on the technology of ghost hunting.  The author of Paranormal Technology, David is also a Lakota shaman who practices wolf medicine.
Robbie Lunt, CEE, CTS, is an arcanologist currently residing in Washoe Valley, Nevada.  He has been performing energy work in both Tai Chi and Reiki for more than 20 years.  A member of The Way of Nature fellowship, when he's not doing research or haunting a theater, you may find him kayaking or skiing in the Sierra Nevadas.
For more information, visit http://www.newpagebooks.com/?section=home&product_id=564
CALL  800-259-5791  TO SPEAK WITH DAVID AND ROBBIE.
Hour 3:  Leonard Goodwin

Joining the show during the final hour is retired professor and social psychologist, author Leonard Goodwin, who will be discussing his book, Echoes in the Universe:  A Spiritual Memoir.
Leonard Goodwin has lived through some of the most profoundly significant moments in United States history.  He was in Washington, D.C., when John F. Kennedy was inaugurated and when Martin Luther King gave his "I Have a Dream" speech.  He was at the New York World's Fair when television was introduced and was in California for the 1989 earthquake.  He vividly remembers a very different America – when gasoline, butter and nylon stockings were rationed – and he has seen the nation undergo dramatic spiritual, social and environmental changes.  His own faith was awakened mid-life when he experienced a near-death experience after a heart attack, changing him forever and inspiring him to embark on a spiritual journey of self-discovery.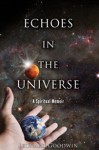 In a series of narrative poems in his book, Echoes in the Universe, Goodwin places his life experiences as child, husband, father, teacher and social researcher in the context of social events that have shaped our world. These events range from The Great Depression, World War II, and the War On Poverty to election of a black President and time beyond the Mayan Calendar.
Goodwin uses the interplay of everyday and spiritual experiences to illustrate how challenges orchestrated by Dark forces (including childhood traumas and a near-death heart attack) can be welcomed and interwoven with opportunities fostered by Light forces to further spiritual development.
Tonight, Leonard will share an inspirational reminder that each of us is on a spiritual adventure that's grounded in the Earth and echoes in the Universe.
Leonard Goodwin is a retired professor and social psychologist who resides with his wife outside Nashville, Tennessee.  He taught at Earlham College and was on the staff of the Fulbright Exchange Program and The Brookings Institution in Washington, D.C.  He also served as Professor and Head of the Department of Social Science and Policy Studies at Worcester Polytechnic Institute.
Goodwin has published numerous articles and also authored the books, Do The Poor Want To Work?: A Social Psychological Study of Work Orientations, Can Social Science Help Resolve National Problems? and Causes And Cures Of Welfare. His poetry has appeared in a number of publications.  Echoes in the Universe: A Spiritual Memoir by Leonard Goodwin (published by CreateSpace, RRP $15.95, paperback, RRP $7.99, ebook) is available online at retailers including amazon.com and can be ordered from most bookstores.
For more information, please visit www.leonardgoodwin.com.
CALL  800-259-5791  TO SPEAK WITH LEONARD GOODWIN.
Share this post...