Hour 1 – John J. Higgins and Barb Adams, Super Tuesday and COVID-19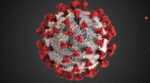 JOIN Barb and John as they discuss the post-Super Tuesday highlights and look ahead to the race after Super Tuesday. Then they'll talk the latest news you need to know about COVID-19.
Hour 2 – Natasha Wallace, The Conscious Effect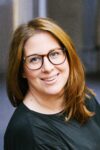 Joining the show during the second hour is author and Founder and Chief Coach of Conscious Works, Natasha Wallace. Natasha will be discussing her book, The Conscious Effect: 50 Lessons for Better Organizational Wellbeing.
Workplaces are under more stress than ever, and the financial toll of disengaged and overwhelmed employees is clear. Wellness programs that offer physical, social, emotional and psychological support are proving highly effective in improving not only the overall health of the workplace, but also its bottom line.
But how a wellness program is put into place is a key factor in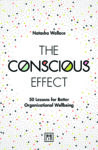 determining its success.
Setting up a well-being program should be done methodically to drive the best results for all, according to well-being expert Natasha Wallace. It should involve employees as well as managers and leaders; and should have a clear objective.
During the interview, Wallace will discuss
How to build the foundation of a well-being program for best results.
Why it's a mistake to leave employees out of the planning process.
How to ask questions to create a holistic well-being program everyone will use.
How to define specific organizational objectives for a well- being program.
How to make a business case and get leadership buy in.
Natasha Wallace is Founder and Chief Coach of Conscious Works, an organizational well-being company. As a former HR Director, Natasha left her job when she reached burnout. That situation led her to recognize that there are two fundamental things getting in the way of people staying well at work — self knowledge and self care. She set up her company and wrote her book, The Conscious Effect: 50 Lessons for Better Organizational Wellbeing, to help fix that problem. She now inspires a well world of work, coaching and advising leaders and their teams to create healthier and happier workplaces through a greater focus on well-being and its connection to high performance.
For more information, visit conscious-works.com.
KEN GOLDSTEIN comments each hour on How Anyone Can Be the Leader They Wish They Had (Rebroadcast from June 2016)
Share this post...