September 20, 2014 – Archives/Pod Casts      Hour 1 –    Hour 2 –    Hour 3
Hour 1:  Laurie Gardner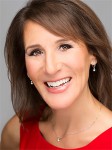 Joining Amerika Now during the first hour is author, inspirational speaker, and coach Laurie Gardner, who will be discussing her book, The Road to Shine:  A Story of Adventure, Life Lessons, and My Quest for More.
For anyone who's ever sensed there must be something more…let the adventure begin tonight with Laurie Gardner!
Using her own personal, professional, and exotic travel experiences, Laurie will share how you can derive life-changing insights and essential personal growth lessons from any situation, from the ordinary to the extraordinary.  Most importantly, you'll discover how to connect with your deepest desires and your highest selves, learning to honor your own intuition and truth.
Laurie will offer lessons on how to tackle self-pity, lack of self-confidence, regret, career malaise, relationship struggles, fear of aging, forgiveness, and the never-ending search for love.  If you're seeking to live a better version of yourself, or feel like you're stuck in a rut, Laurie's road map will inspire you to create a life that's more fun, full, and free.

Learn to Shine tonight as Laurie shares "How to Be Happy Even When Life Is Crappy" and offers great advice and tips from her book, The Road to Shine.  From the hallowed halls of Harvard to gang-ridden schools in Boston, venturing into remote wilderness and around the globe, Laurie's insightful road map will offer you what you need to navigate your own path to find and follow your light.
Laurie Gardner is a Harvard-educated Jersey girl who is passionate about helping others to have fun, meaningful lives.  A 20-year author-expert in personal development and leadership, she is known for her quick wit, warmth, and laser-like insight.  Laurie is a teacher; she spent 15 years spearheading an international public school reform movement and now serves as a master practitioner in body/mind/spirit wellness, including intuitive coaching.  She received degrees in comparative world religions, psychology, and education from Harvard University, where she also taught quantum physics.  An avid world explorer, Laurie traveled to 50 countries and 40 states by the time she was 33 and speaks five languages.
"Few things make me happier than helping others to see clearly how they're holding themselves back.  Nothing gets more more energized than supporting and encouraging people to discover their dreams and take the brave, exhilarating steps to live them, just as I'm doing."  –  Laurie Gardner
For more information, visit http://www.lauriegardner.com.
CALL  800-259-5791  TO SPEAK WITH LAURIE.
Hour 2:  John J. Higgins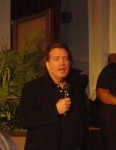 Author, former state-wide prosecutor,  and attorney John J. Higgins joins Amerika Now during the second hour to talk about his trilogy, The Archangel Jarahmael and the War to Conquer Heaven (In the Beginning, In Rebellion, and In Exile) in addition to his experiences as a prosecutor.
Even a match made in Heaven can go awry.  The Archangel Jarahmael and the War to Conquer Heaven is the epic three-part story of the Creation of the Universe, told from the perspective of the Angels themselves.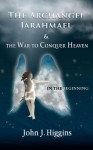 The first book, In the Beginning, describes the initial creation and the establishment of the Seven Heavens and the Nine Orders of Angels, as well as about the first Humans, Lillith and Adam.  Although they are quite literally a match made in Heaven, free will wreaks havoc with destiny when Lillith falls in love with the Archangel Jarahmael.  Can love, as the very essence of the Almighty's Universe, survive free will?  Or will love, when exposed to an untethered will, rip the Universe apart, pitting Good against Evil in a battle for all?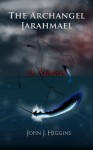 In Rebellion continues the story where the battle lines are drawn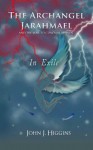 between the different factions of angels and the war is fought.  In Exile picks up after the war has been fought and the losers have been sent out of the Heavens, but refuse to remain defeated.
John will talk about what inspired him to write about a view of the Creation of the Universe as well as touch briefly on the nine orders of angels and seven Heavens.  He'll also discuss his own spirituality, good and evil, and his experiences as a state-wide prosecutor.
John J. Higgins is an attorney and former statewide prosecutor who has had a multi-faceted career and life. He has worked on farms, performed firearm repairs, and refinished and sold antiques, all before he finished high school.  In between pursuing his college studies, he supervised industrial finishing operations and assisted in developing a powder coating system.  After college, he worked full time and attended law school at night. He also filmed rock stars and celebrities for public service announcements and produced and emceed a play that performed before audiences that totaled over 170,000.
In his career as an attorney, he researched and wrote policy papers for governmental committees, drafted legislation, and revised statutes. In his role as a statewide prosecutor he was involved in some of the highest profile cases in his state, from prosecuting multiple and complex crime rings to homicides, including those committed by a serial killer.
Among other things John does in his private life are scuba diving and piloting an airplane.  An avid student of history and spiritual development, John lives in New Jersey in an old Victorian train station he converted into his residence.
For more information, visit his website at http://john-j-higgins.com.
CALL  800-259-5791  TO SPEAK WITH JOHN.
Hour 3:  Dr. Anders Nilsson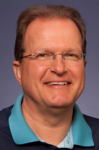 Preeminent Physicist Dr. Anders Nilsson, Ph.D., joins the show during the final hour to discuss his latest book, The Gentle Way of the Heart.
Is science opposed to spirituality?  Has the world of incredible scientific discoveries and the explosion of computers, smartphones and apps become the new religion?
Dr. Anders Nilsson, one of the most unique authors in the literary genre of body, mind and spirit, is at once both a renowned scientist at Stanford University and a spiritual teacher.  Dr. Nilsson can see both sides and believes that science and spirituality can coexist and be complementary to each other.  As he explains, "To understand the outer social and physical world, we turn to science, but to understand the realm that our physical senses cannot see or touch is where the power of spirituality comes into play."
As a Silicon Valley-based scientist with Stanford's SLAC National Accelerator Laboratory, Nilsson has worked in physics and chemistry research at major universities for many years.  In addition, he is also well-known for leading numerous spiritual retreats in his native Sweden.
Finding that traditional science doesn't explain every element of human existence, Nilsson studied the deep mystical aspects of many religions as he journeyed on his own path of self-knowledge.  He discovered that "…the pathway forward to find the true self resides in a heart filled with light that appears when we are kind and gentle to others, to our surroundings and to ourselves."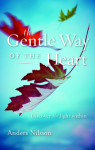 Dr. Nilsson will discuss how we can create a more harmonious world by living our lives from love and accepting everything as it is and everyone for who they are.  Through the self-discovery concepts he puts forth in his book, The Gentle Way of the Heart, science and spirituality can be joined to create a Divine world on Earth and to manifest the wishes of the Divine Source that exists deep within all of us.
Dr. Nilsson believes we can change our lives and the future of humanity by bringing science and spirituality together.
Dr. Anders Nilsson was born in Sweden and received a Ph.D. in Physics from Uppsala University, and has engaged in award-winning fundamental physics and chemistry for decades.  He was invited to the University of California-Berkeley as a visiting scientist from 1994 through 1997 and then, in 2000, he moved to California to become a Professor of Photon Science at Stanford University.  Currently studying the fundamental properties and structure of liquid water and artificial photosynthesis, he has authored or co-authored numerous scientific papers.  His work on water was recently featured on the cover the preeminent international science magazine, Nature, as well as being covered by Scientific American.  In addition, Dr. Nilsson has been featured on the Science Channel's "Through the Wormhole" series.
In parallel, and independent from his role as a professor, he has led spiritual workshops in Sweden for many years.
For more information, visit http://www.warwickassociates.com/about/book-campaigns/the-gentle-way-of-the-heart/.
THIS SEGMENT WAS PRERECORDED, NO CALLS.

Share this post...