October 13, 2012 – Archives/Pod Casts         Hour 1 –   Hour 2 –   Hour 3
Hour 1:  Jack Duffy
As the 50th anniversary of John F. Kennedy's assassination approaches, questions remain.
"If the United States ever experiences an attempt at a coup to overthrow the government, it will come from the CIA. The agency represents a tremendous power and total unaccountability to anyone." – John F. Kennedy
That quote was highly prescient to the Kennedy assassination, says Jack Duffy, author of The Man from 2063 (www.themanfrom2063.com), and Amerika Now's guest during the first hour of the show.  Duffy's novel is based on historical facts that point to CIA, Mafia, and anti-Castro Cuban involvement in the November 22, 1963, assassination.
"I don't believe in conspiracy theories about the moon landing or 9/11,"  says Duffy, a trial lawyer in Fort Worth, Texas. "The more I've learned since President Kennedy's death, the less the Oswald theory makes sense."
During his 40 years of research, Duffy has interviewed two surgeons who studied Kennedy's skull immediately after the shooting, Lee Harvey Oswald's widow, Marina, and several eyewitnesses who were at Dealey Plaza in Dallas, among countless others.
"There are just too many coincidences and too much evidence that contradicts the theory that Oswald acted alone," he says.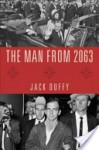 Duffy will discuss what the most compelling pieces of evidence are for his theory, and what he believes happened that fateful day in Dallas.  He also will talk about why so many disparate parties seemed to be connected:  the Mafia, members of the Cuban government, and the CIA.   He will also discuss what the fallout would be if it turned out there was a conspiracy to cover up Kennedy's assassination by the CIA, and how different history might be if Kennedy had lived throughout his first term.
Jack Duffy has interviewed many eyewitnesses from the JFK assassination, including Marina Oswald and several of the Parkland Memorial Hospital physicians who treated the fatally wounded president.  He has also spoken with many researchers who have written books on the assassination.
Duffy received his bachelor's in political science from Texas Tech University, his master's in business administration from Baylor University and his juris doctor degree from South Texas College of Law.  He lives in Fort Worth, Texas, where he works as an attorney and has one of the largest private libraries on the JFK assassination.
For more information about Jack Duffy, please visit his website at www.themanfrom2063.com.
Please call  800-259-5791  to speak with Jack Duffy.
Hour 2:  Jeremy Taylor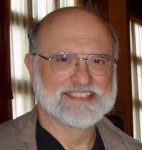 Jeremy Taylor joins the show during the second hour to discuss dreams, myth, and social change.  His most recent book is The Wisdom of Your Dreams:  Using Dreams to Tap Into Your Unconscious and Transform Your Life.
Jeremy is an ordained Unitarian Universalist minister and innovator of group process in dream work, who blends the values of spirituality with an active social conscience and a Jungian perspective. He is the author of four books on dreams and dream work and blogs on dreams for Psychology Today magazine.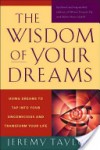 Founding member and past president of the Association for the Study of Dreams, Jeremy has written four books integrating dream symbolism, mythology, and archetypal energy.  His latest book is The Wisdom of Your Dreams:  Using Dreams to Tap Into Your Unconscious and Transform Your Life. Jeremy is also the author of The Living Labyrinth:  Universal Themes in Myths, Dreams and the Symbolism of Waking Life; Where People Fly and Water Runs Uphill; and Dream Work. His books have been translated into many languages.
Jeremy appears regularly on local, regional, and national radio and television, and pioneered on-line dream work as host of AOL's innovate dream work show.  For the past 40 years he has taught graduate level courses at seminaries, colleges, universities and institutes all over the Bay Area, and he offers workshops all over the world (including a yearly stint in South Korea teaching for several weeks each summer).  He is delighted to say he co-founded and is a past-president of the International Association for the Study of Dreams.
Jeremy has worked with students, faculty, doctors, nurses, teachers, prisoners, business people, artists, religious and lay people, adults and children and has found we all speak the same language in our dreams.  He continues to be utterly fascinated by the way we integrate ourselves through our night-time dreams.
Jeremy has a Doctor of Ministry (D.Min.) from the University of Creation Spirituality and an honorary Doctor of Sacred Theology (STD) from Starr King School for the Ministry.
For more information about Jeremy Taylor, please visit his website at www.jeremytaylor.com.
Please call  800-259-5791  to speak with Jeremy Taylor.
Hour 3:  Anthony Meoli

Joining the show during the final hour is certified forensic consultant Anthony Meoli to discuss his recently released book which he co-authored with teen killer, Lee Boyd Malvo, entitled The Diary of the D.C. Sniper.
Malvo's former guidance counselor had ominous advice for the future spree killer's mother:  "Ms. James, the child needs a stable home, somewhere to settle down; he cannot keep rolling from place to place. This is doing him no good. You have an intelligent son who can do well if he has a steady support system."
"An ever-changing home life was just one of many disturbing elements within Malvo's upbringing that led to the Beltway Sniper attacks in October 2002," says Meoli.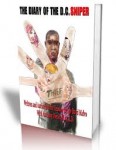 The book has a companion CD (offered separately for sale at www.dippub.com and www.amazon.com), which features a 66-minute telephone interview with Malvo.  It is the only authorized, full-life interview Lee Malvo has ever granted to anyone.
Malvo, only 17 at the time of his arrest, and John Allen Muhammad, were convicted of killing 10 people as they went about their daily business.  Their reign of terror over the D.C. Metropolitan area and Virginia lasted three weeks as they shot people going about their daily chores, such as waiting for a city bus or loading purchases into a car.
Meoli says, "This is the story of a young man who had no stability, suffered severe physical and emotional abuse at the hands of a mentally-ill mother, and was abandoned.  Eager for a father figure, he found one in John Allen Muhammad." Anthony Meoli has spoken with Lee Malvo over the telephone on over 50 occasions.
Meoli says the book is intended to help us thoroughly understand how some killers are created, for both educational and preventative purposes.  It is not intended to generate sympathy for Malvo.
"Our society is very focused on arresting the murderer(s), but rarely do we take the time to focus our attention on what set them on that particular path once they're in custody," Meoli says. "We need to know the 'why's' behind any crime to prevent it in the future."
Meoli will discuss what makes Malvo different from the other killers, and what aspects of his childhood that might have led to his becoming a murderer.  In addition, he'll talk about why the sniper attacks' reign of terror was so effective in October 2002 and what a few key factors are that might help prevent the creation of future murderers.
Anthony Meoli has interviewed numerous serial killers and death row inmates in person, including Danny Rolling, Glen Edward Rogers, Loran Cole and Lee Boyd Malvo, in addition to more than a dozen other death row inmates via telephone. He has guest-lectured at Argosy University and appears as an expert in the Discovery ID documentary, My Brother, the Serial Killer.   Anthony has a bachelor's in Administration of Justice from Penn State University; a master's in Forensic Psychology from Argosy University; and a law degree from John Marshall Law School.   He is the president of Meoli Forensic Consulting, LLC in Atlanta.
For more information, please visit Anthony's website at www.meoliforensicconsulting.com.
Please call  800-259-5791  to speak with Anthony Meoli.
Share this post...