Apr 30, 2011  Show Archives/Podcasts   Hour 1 and Hour 2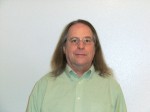 Our guest for the first two hours of Amerika Now is Dan Hopper, a Certified Addictions Counselor who has been working in the field of addictions treatment for almost 20 years.  Dan has a Bachelor's degree in Psychology, and loves his work helping people find solutions to their problems as well as helping them develop a sense of optimism and hope toward their futures by starting them on a path of greater responsibility, productivity, and happiness.  Dan has also found that working with others toward improving their lives also requires that he be constantly working to improve his own life as well.
According to the Office of National Drug Control Policy's 2011 Prescription Drug Abuse Prevention Plan (www.whitehousedrugpolicy.gov/prescriptiondrugs/index.html), "Prescription drug abuse is the nation's fastest growing drug problem…and while there has been a marked decrease in the use of some illegal drugs like cocaine, data from the National Survey on Drug Use and Health (NSDUH) show that nearly one-third of people aged 12 and over who used drugs for the first time…began by using a prescription drug non-medically."   And statistics also show that most deaths from drug overdoses are the result of drugs prescribed by doctors, not from drugs purchased off the streets.  Unintentional drug overdoses are now the second leading cause of accidental death in the U.S. behind car accidents.
But behind the drug problems lie the behaviors that lead to the drug use, and Dan believes that the addictive behaviors operate as coping skills, albeit ineffectively.  He also believes that helping people overcome addiction is not much different than helping any individual in making positive change in their life.  Factors that lead a person into addiction often are the same types of problems that we all face going through life.  Some of the most common issues dealt with in recovery from addiction include getting honest with ourselves and others, learning to recognize and manage emotions, believing change is possible, getting clear about what we want from life, and learning to establish and maintain healthy relationships.
If  you or someone you know needs help with an addiction, the Substance Abuse and Mental Health Services Administration (SAMHSA), a division of the U.S. Department of Health, has a hotline and website that offers information on treatment facilities.  The helpline phone number is 1-800-662-HELP and the website is http://findtreatment.samhsa.gov.
Dan can also be reached by email at djhopper@comcast.net.
Please call 800-259-5791 to speak with Dan during the interview.
Apr 30, 2011 Show Archives/Podcasts   Hour 3 and Hour 4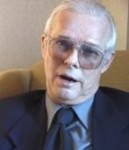 Joining Amerika Now during hours 3 and 4 is Franklin Carter.  Franklin is a businessman who has experienced the full brunt of the corrupt collusion of big government, big industry, the mainstream news media, the academic community, the judicial system, and Congress.  According to Franklin, "It exists and it is ruthless."  Franklin experienced the effects of Big Pharma and crony capitalism through the destruction of a small animal health company that he was involved with and the loss of a "very inexpensive chemical with great value to the animal industry."
Franklin began his business career began in 1962 with Naremco, treating fungus infections with an anti-fungal product that also included vitamins and minerals as supportive therapy.  Franklin became the eastern U.S. manager and was involved in major marketing decisions as well as technical support for the product.  Leaving Naremco in 1968, Franklin then became sales manager and assistant general manager for Eastern Shore Labs, developing 42 products for their product line which included vaccines.  At the time, Eastern Shore Labs competed with Ringers Solution sold by several large pharmaceutical companies and captured 80% of the market in one year with a product that cost four times less than the competitors product.  Franklin was fully responsible for the sales, product development, and the manufacturing facilities.  Sales increased 400% and the company was sold.  Franklin then became general manager of a full-line animal health distributorship for 3 years until Naremco (newly formed under a reorganization) offered him the position of executive vice president of the company.  At Naremco, Franklin was responsible for all of their legal matters, FDA relations, sales, marketing, product development, and research.  In 1980, Franklin left Naremco to start his own consulting company, during which time he patented Natamycin and began developing the FDA clearance process, which continues to present time.
Franklin will discuss, in detail, how "the system works and what you need to look out for to protect your alternative health supplies."
Please call 800-259-5791 during the interview to speak with Franklin.
Share this post...