(1) John J. Higgins & Barb Adams
(2) Paddy Fievet, Ph.D., The Eagle's View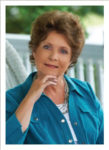 Joining the show during the second hour is renowned author, modern mystic, speaker, and meta-physician, Paddy Fievet, Ph.D. Paddy will be discussing her latest book, The Eagle's View: Five Steps to Modern Mysticism.
There is a modern mystic in everyone. Inspiring and highly motivating for seekers of direct connections to God, The Eagle's View is a tutorial on how to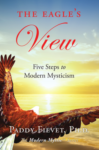 discover and enhance one's natural gift of mysticism.
Amid the Five Steps to Modern Mysticism are extensive questionnaires, detailed exercises, and awareness-provoking questions to assist seekers with a clear path to spiritual transformation.
Paddy will discuss a profound and life-changing self-discovery process to help you realize your inner divinity and intuitive power. Discover new ways to grow in wisdom, embrace your innate spiritual truths, and live your new life as a modern mystic.
Paddy Fievet, Ph.D., is a modern mystic, a facilitator, public speaker, blogger, teacher and artist, and a member of Spiritual Directors International. Paddy studied spirituality, psychic arts, and metaphysical law in depth, earning a Ph.D. in Metaphysics from the American Institute of Holistic Theology.
For more information, visit http://modernmysticism.com.
(3) Rebroadcast:  Kent Heckenlively, Inoculated
Share this post...