January 12, 2013 – Archives/Pod Casts         Hour 1 –   Hour 2 –   Hour 3
Hour 1:  Marshall Vian Summers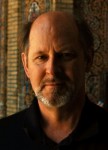 Joining Amerika Now during the first hour of the show is award-winning author and teacher, Marshall Vian Summers, who will be discussing his book, Life in the Universe.
Have you looked into the night sky and asked yourself, "Who is out there…is there life on other worlds, and will they contact us?"  Marshall will answer these questions and many others while opening a portal to the extraordinary reality and spirituality of life beyond our world.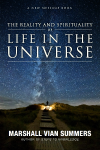 A revelation of breathtaking scope, Life in the Universe uncovers the mysteries of trade, travel and conflict in our region of space; the birth and death of civilizations across the stars; and the greater plan and purpose of a Creator who oversees spiritual life in all galaxies.
Founded on detailed knowledge and wisdom from a divine source, the book describes a fascinating "greater community" of which planet Earth has always been a part.  Summers' new book further reveals the process of creation and evolution in the universe in ways that surpass our current scientific, philosophic, and religious understandings, challenging us to acknowledge the existence of a nonhuman universe and the glorious and previously unknown history of evolution in space.  In this book, Marshall presents the next installment of what he calls a "New Message," revealing a great shift in human consciousness and understanding now underway in our world.  Summers says that we are witnessing the beginning of a new chapter in the human experience as we stand at the threshold of space.
Marshall Vian Summers is the Founder and Messenger of the New Message from God, a spiritual tradition practiced in over 35 countries.  His newest revelation is Life in the Universe, which he says is a divine communication revealing the interactions, trade, and travel of intelligent life beyond our world and the greater spiritual destiny of all sentient life in the universe.
Life in the Universe was delivered in just three days–originally spoken, then recorded, transcribed and published without editing or alteration.  It is part of the New Message from God, a vast library of sacred texts and spoken revelations which are the foundation for a worldwide spiritual movement.
Marshall Vian Summers is also the award-winning author of 11 books.  His works have sparked a movement to unite the world's peoples and religions, to preserve our natural environment, and to prepare for contact with life beyond our world.  Among his works are:   SThe Allies of Humanity Trilogy, The Great Waves of Change, Greater Community Spirituality, Steps to Knowledge, and Relationships and Higher Purpose.
For more information, please visit www.newmessageorg.
PLEASE CALL  800-259-5791  TO SPEAK WITH MARSHALL VIAN SUMMERS
Hour 2:  Jim Stein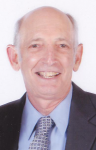 Joining the show during the second hour is James Stein, Ph.D., a popular bestselling author of math and science books for the mainstream public, who will be discussing his latest book, The Paranormal Equation:  A New Scientific Perspective on Remote Viewing, Clairvoyance, and Other Inexplicable Phenomena.
Most of us think science is incapable of explaining supernatural phenomena.  Jim will be discussing whether 21st century science explains, or even accepts, supernatural phenomena.  Scientists are generally highly skeptical of ghosts and communication with the dead, ESP, precognition, telekinesis, and the like because of the lack of rigorous documentation that science requires.  In spite of this, many great scientists believed, and do believe, in the supernatural.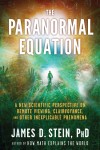 The Paranormal Equation presents an argument for the existence of supernatural phenomena based on the mathematics and science discovered during the last century.  It also explains why supernatural phenomena must exist if the universe satisfies certain conditions—conditions which are accepted by many working scientists.
Dr. Stein will answer such questions as:  Can natural laws explain the supernatural?  How are scientists now studying the supernatural?  What are the rational, scientific reasons for believing the unexplained?  Do parallel universes exist?  Is remote viewing a hoax?  Are numerology and astrology merely entertainment?  Which hypotheses about the universe mandate the existence of supernatural phenomena?
Dr. James D. Stein, Ph.D., received a B.A. in Mathematics from Yale (Magna cum Laude) and his M.A. and Ph.D. from the University of California at Berkeley.  He has served on state and nationwide panels on mathematics education, blogged for Psychology Today and the Huffington Post, and won regional and national championships at contract bridge.
He is the author of more than 30 research articles on mathematics and the co-author of textbooks on math and strategic management, as well as several books on math and science for the general public, including:  Cosmic Numbers:  The Numbers That Define Our Universe, How Math Can Save Your Life:  (And Make You Rich, Help You Find the One, and Avert Catastrophes), and How Math Explains the World:  A Guide to the Power of Numbers, from Car Repair to Modern Physics.
PLEASE CALL  800-259-5791  TO SPEAK WITH DR. STEIN.
Hour 3:  Re-broadcast of Matt Kaplan's interview, December 1, 2012.

Share this post...