March 16, 2013 – Archives/Pod Casts           Hour 1 –   Hour 2 –   Hour 3
Hour 1:  Dr. Susan Shumsky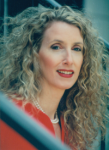 Joining Amerika Now during the first hour of the show is renowned spirituality expert Dr. Susan Shumsky .  Dr. Shumsky will be discussing her latest book, Instant Healing:  Gain Inner Strength, Empower Yourself, and Create Your Destiny.
With our failing economy, housing values plummeting, climate change and catastrophes around the world, it's no wonder we are increasingly confused and fearful.  How can we restore our inner peace and reverse the downward spiral of anxiety?
Dr. Shumsky will be discussing her unique brand of meditation and healing techniques which are presented in her latest book, Instant Healing.  She'll share how to transform one's state of mind using easy-to-understand, practical technology for contacting the divine presence and listening to the inner voice.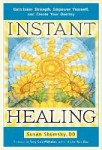 By using prayers and affirmations, one can experience immediate healing, comfort, and solace while at the same time regaining self-empowerment, inner strength, and emotional wellness.  Dr. Shumsky's methods are non-denominational, and can be used to heal and solve everyday problems.
A pioneer in the fields of consciousness and spirituality and a popular speaker, Dr. Susan Shumsky has appeared on TV and radio hundreds of times and has been featured on literally thousands of media outlets from Woman's World, Cosmopolitan, GQ, Los Angeles Times, and PBS to Coast to Coast AM, NBC, CBS, ABC, and Fox News.
For more than two decades Susan has been associated with Deepak Chopra and her mentor, Maharishi Mahesh Yogi, guru of the Beatles and Deepak Chopra.  She served on the Maharishi's personal staff for seven years.
Shumsky is the Founder of Divine Revelation, a technology for contacting the divine presence and hearing and testing the inner voice while receiving clear divine guidance.  She has taught meditation, self-development, and intuition to students in the U.S., Canada, Europe, and the Far East, and has authored dozens of seminars and classes and published audio and video workshops.
In addition, Susan is the award-winning author of seven other books.
For more information, please visit www.drsusan.org.
PLEASE CALL  800-259-5791  TO SPEAK WITH DR. SUSAN SHUMSKY.
Hour 2:  Richard Jaffe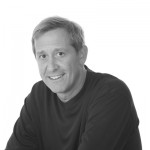 Successful business leader, longtime philanthropist, and part owner of the NBA Phoenix Suns Basketball Team,  Richard Jaffe, joins Amerika Now during the second hour of the show to discuss how to "Make 2013 All About You" as well as discuss his latest book, Inner Peace & Happiness:  Reflections to Grow Your Soul.
In his years as a successful entrepreneur creating and selling corporations to the likes of Coca-Cola and Kimberly-Clark, Richard Jaffe, one of the owners of the Phoenix Suns, found a few constants to guide him in business and in life.
"Love myself; live my values, and learn to give back," says Jaffe, who gained respect as an inspirational leader.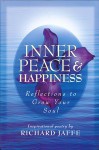 Perhaps the most important of these, he says, is learning to love himself.  It's a recurring theme in the poetry he's been writing for decades, published now as a book, Inner Peace & Happiness: Reflections to Grow Your Soul."
"I've found that loving myself is fundamental to my happiness," he says. "When I have the inner peace that comes from loving myself, I don't have to look to others to fill my emotional needs and wants. I find that I am able to do the things that nurture long-term happiness rather than short-term pleasure."
Part of that is finding a passion – as writing poetry is for Jaffe – and indulging in it.
"Poetry helps to provide me balance in life between work, family and other external commitments," he says. "When I allow myself time to indulge in my passion, I recharge my spirit, my mind and my body."
Richard will talk about what the definition of "loving yourself" really means and how loving yourself can bring inner peace.
Richard Jaffe is one of the owners of the NBA Phoenix Suns basketball team, a successful business leader, and longtime philanthropist.  Most recently the CEO of Safe Life Corp., a medical technology company, he also founded Safe Skin Corp., a latex glove manufacturer (acquired by Kimberly-Clark Corp.) and Nutri-Foods International, a frozen dessert company (sold to the Coca-Cola Company).   He is a member of the U.S. Golf Association's Presidents Council and a supporter of numerous charitable projects. His first published book of poetry, Inner Peace & Happiness, is a reflection of the values and lessons learned in business and in life.  He and his wife of 28 years, Ann, are the parents of three grown children.
For more information about Richard Jaffe, please visit his website at richardjaffe.net.
PLEASE CALL  800-259-5791  TO SPEAK WITH RICHARD JAFFE.
Hour 3:  Christina Steinorth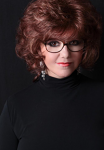 Joining the show during the final hour is much-sought-after relationship expert Christina Steinorth to discuss her book, Cue Cards for Life:  Thoughtful Tips for for Better Relationships.
With almost 7 billion people on the planet, we're bound to run into communication problems sometime. And though we know healthy relationships and a sense of community are essential for a healthy, happy, and successful life, some of us are not equipped or quite prepared to deal with the situations and the life transitions we sometimes face. Cue Cards for Life is a handy, intuitive "how to" guide that can be easily applied in real life situations.
In her private practice as a psychotherapist, Christina Steinorth noticed that many of her patients came in with the same communication problems. Couples would neglect their love relationships, parents would talk at their teens instead of talking to them, and adults found few guidelines for interacting well with their aging parents. In fact, most people seemed to put more thought into deciding what to have for dinner than they did in choosing what they said and how they behaved in important situations. As a result, something seemed to go wrong — but they were unsure of exactly what.  Steinorth made Cue Cards for her patients to help them with these recurring problems.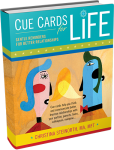 Cue Cards are deceptively simple reminders and remedies that anyone can use to immediately improve just about any relationship. Each card is accompanied by a clear and encouraging explanation of the psychological principles that make the cue card work. These straightforward tips are so practical and down-to-earth that anyone can use them to communicate effectively with others, minimize conflict, and handle life transitions with greater ease.  Cue Cards for Life can help you improve your daily interactions.
Christina is a Licensed Psychotherapist in private practice and a Board Certified Diplomate of professional counseling (IAMBCP).  With an office in beautiful downtown Santa Barbara, Christina holds a Master's Degree in Marriage and Family Therapy and graduated in the top three of her class from the fully accredited Phillips Graduate Institute of California.
As a sought after relationship expert, Christina appears regularly in the media. Her advice and insights are often seen in The Wall Street Journal, USA Today, Cosmopolitan Magazine, The Huffington Post, Woman's Day, Fox News, Shape, Celebrity Parents, Canadian Living, among others.  Online, Christina's advice has appeared on numerous websites including WebMD, Askmen, SheKnows, Lifetime Moms, GalTime and Made Men.  You can also hear her on The John Tesh Network and such stations as KARN, KTALK, WNRI as well as countless web and podcasts.
Christina lives in a small seaside community near Santa Barbara, California, with Matthew, her husband of eleven years.
For more information about Christina Steinorth, please visit her website at www.christinasteinorth.com.
PLEASE CALL  800-259-5791  TO SPEAK WITH CHRISTINA STEINORTH.
Share this post...