July 25, 2015 – Archives/Pod Casts   Hour 1 –   Hour 2   –   Hour 3
Hour 1:  OPEN DISCUSSION on Donald Trump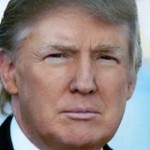 Love him or hate him, you can't ignore him–Donald Trump is still leading the national GOP field (at the time of this writing).  His boisterous personality seems to be fueling his campaign while his outrageous comments and actions (like sharing rival Lindsey Graham's cell number on national TV) certainly grab headlines.
In spite of his antics, Trump insists he does have a more dignified side, telling CNN's Anderson Cooper on Wednesday that "he'd shift his rhetoric as president." (CNN.com 7/22/15)
So how is Trump leading the GOP field, and what do his supporters like about him? According to Deena Zaru of CNN on Thursday, supporters say they like that "he's not a politician."  In a time in our country when so many Americans are fed up and disillusioned by corrupt politicians and politics, Trump stands out…offering his supporters an "outsider" who, they believe, will help make America great again.  If nothing else, Trump's lead represents a strong statement to politicians that the public is tired of the status quo and ready for a real change.
And whether Trump is viewed as a demagogue or threat to the GOP and their chances of winning back the presidency, he appears to be shaking things up, and perhaps that's not all negative.  One thing is certain, whatever his political fate, Donald Trump is certainly "doing it his own way."
Join Barb and John as they discuss the political campaign of Donald J. Trump.
CALL  800-259-5791  TO JOIN THE DISCUSSION!
Hour 2:  Joseph Luzzi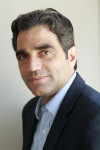 Joining Amerika Now during the second hour is writer and professor of Italian at Bard College, Joseph Luzzi, who will be discussing his book, In a Dark Wood:  What Dante Taught Me About Grief, Healing, and the Mysteries of Love.
When you lose your whole world in a moment, where do you turn?  On a cold November morning in 2007, Joseph Luzzi, a professor at Bard College and Dante scholar, found himself racing from his classroom to the hospital.  His wife, Katherine, eight-and-a-half months pregnant, had been involved in a horrific car crash.  In the space of that one morning, Joseph became a widower and a first-time father.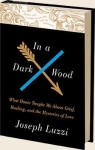 In the aftermath of the tragedy, Joseph turned to his family and a poem he had spent years studying and teaching, The Divine Comedy, to begin rebuilding his life.  Listen in as Joseph shares what he learned about grief and transformation, and how he found himself through writing about his experiences.
Joseph Luzzi is a writer and professor of Italian at Bard College in New York.  In addition to this book, In a Dark Wood, Luzzi is also the author of My Two Italies and is a frequent contributor of essays and reviews for such publications as the New York Times, Los Angeles Times, and Bookforum.
For more information, visit http://josephluzzi.com.
NO CALLS, THIS SEGMENT WAS PRERECORDED.
Hour 3:  Gabriel Conroy

Author Gabriel Conroy joins the show during the final hour to discuss the popular European horror series, John Sinclair.
A combination of The X-Files and James Bond, Europe's longest-running and bestselling horror series, John Sinclair, sold 25 million copies of the original books and three million copies of the audio drama.  Due to overwhelming demand, the series has been rebooted so fans and newcomers alike can experience the breathtaking, heart-shaking audio entertainment that keeps these stories so popular.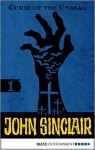 Delving into Germany's rich tradition of chilling tales, the audio plays deliver spine-tingling suspense, exquisite gore, and splashes of adventure.  Released in 2015 by one of Germany's leading publishers, Bastel Entertainment, John Sinclair is sure to captivate thriller and horror lovers around the world.
Originally released in 1973 and still running strong today, the John Sinclair novellas and audio plays pit protagonist Detective Inspector John Sinclair against all kinds of undead and demonic creatures.
Gabriel Conroy lives in Los Angeles, California.  After high school, he joined the armed forces and was stationed in Germany for several years.  He discovered his love for writing while traveling throughout Europe. When he returned to the States, he studied journalism at Los Angeles City College and UCLA, and currently works as a freelance journalist, writer, and translator.  Mr. Conroy is married and has a dog and cat.
CALL  800-259-5791  TO SPEAK WITH GABRIEL CONROY.
Share this post...