August 31, 2013 – Archives/Pod Casts         Hour 1 –    Hour 2 –    Hour 3
Hour 1:  Gregory Sams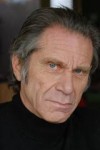 Joining Amerika Now during the first hour of the show is entrepreneur and philosopher Gregory Sams who will be discussing his book/theory Sun of gOd:  Discover the Self-Organizing Principle that Underlies Everything, which is a radical re-think of our sun, our universe, and what it means to be alive.
Does it make sense that our 13.7 billion year-old universe waited 13.698 billion years before anything in it developed what we call "consciousness?"  Or that the experience was restricted to humans?
Using scientific ideas and bringing them to their logical philosophical conclusions, Sams proposes that our sun itself is conscious, living, and fully aware of its place in the universe.  Furthermore, our sun communicates with other stars and with us, in ways which mirror our own communities and even the way in which our own brains function.
According to Sams, "Creative intelligence is a 'bottom-up' system in which everything, from molecules of water, to neurons in our brain to the sun itself is working together to gently steer and organize our universe.  For humans, the sun is the center of our lives, a fact that the ancient Sumerians, Chaldeans, Assyrians, Egyptians, Greeks, Romans, Mayans, Inca, Aztec, Celts, and Native Americans all realized, but we do not understand today.  For all intents and purposes, the sun is our God."
Listen in and discover a universe brimming with intelligence and design that has no need for an intelligent designer.
Gregory Sams has been bringing novel concepts to culture since the age of 19, when, in 1967, he and brother Craig introduced organic and natural foods to the UK marketplace.  After 15 years of catering, Seed Magazine, Ceres Grain Store & Bakery, Harmony & Whole Earth Foods, in 1982 Gregory conceived and christened the original VegeBurger, creating a marketplace for vegetarian food.  Leaving food for fractals in 1990, he opened Strange Attractions, the world's only shop dedicated to chaos theory. This new science underpinned his first book, Uncommon Sense, the State is Out of Date, which is not about politics, but about not politics.  His most recent book, Sun of gOd, Discover the Self-Organizing Principle that Underlies Everything, re-introduces us to our local star, the most revered deity in history.
Gregory Sams lives in London.
For more information, please visit:
NO PHONE CALLS PLEASE, THIS SEGMENT WAS PRERECORDED.
Hour 2:  Mike Bundrant

Internationally known NLP trainer  Mike Bundrant joins the show during the second hour.  Mike is also the Host of the Natural News Radio program Mental Health Exposed and co-author of The AHA Solution.
We all want to live happy, fulfilled lives.  Sometimes, however, it seems like we've become experts at avoiding happiness.  If you're missing out on your share of happiness, you may have unconscious beliefs that make it impossible to experience happiness.  In fact, at some level, you may simply believe that being happy is wrong!
This belief leads to emotional deprivation, which can become an attachment, a pattern so familiar that it literally becomes a self-sabotaging way of life.  Mike joins the show to discuss how you can tell if you are locked into this syndrome.  He'll also reveal some of the key elements in his AHA Solution Program to help identify specifically how you're sabotaging yourself and the ways to deprogram those happiness-killing beliefs.
Mike Bundrant is the Host of the Natural News Radio program, Mental Health Exposed. He's also the Founder of the iNLP Center, and is an NLP Master Practitioner, IANLP Fellow Trainer,  and retired psychotherapist (NM).
If you'd like more information about Mike, please visit his website at http://inlpcenter.com/about/.
NO PHONE CALLS PLEASE, THIS SEGMENT WAS PRERECORDED.
Hour 3:  E. A. James Swagger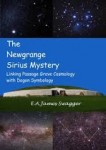 Joining Amerika Now during the final hour is author and researcher E. A. James Swagger who will be discussing The Newgrange Sirius Mystery:  Linking Passage Grave Cosmology with Dogon Symbology, his latest book.
The Newgrange Megalithic Site in Ireland is considered the most complex megalithic site in the world.  It's Ireland's most visited monument with approximately a quarter million visitors a year.  Tonight, James will discuss Newgrange's megalithic links with Dogon symbology as well as the archeo-astronomy of Newgrange.
According to Swagger, "Newgrange is beautifully aligned to the sunrise on the Winter Solstice, and the beam of light on this morning was deliberately intended to shine down a very long chamber.  Coincidentally or knowingly, the star Sirius happens to be, at the time of construction, almost exactly aligned on the same day just after the sun goes down."
Swagger believes Newgrange served as a "crude precessional calculator utilizing the star Sirius in this epoch."  But who built Newgrange, and how is Dogon symbology connected?  James will discuss the connections between Dogon symbology and Newgrange as well as why the builders chose Sirius for their crude precessional calculator.
James Swagger trained as a systems analyst in the energy industry.  He has a Masters in engineering, a bachelors in physics with astronomy, and a masters in Science, Research and Society.  In addition, he's also the host of his own radio show/podcast called Capricorn Radio, which explores historical mysteries.
For more information:
NO PHONE CALLS PLEASE, THIS SEGMENT WAS PRERECORDED.
Share this post...