August 2, 2014 – Archives/Pod Casts         Hour 1 –    Hour 2 –    Hour 3
Hour 1:  William Leibowitz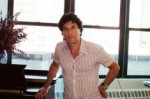 Award-winning author William R. Leibowitz joins Amerika Now during the first hour to discuss his book, Miracle Man.
If you encountered the most intelligent individual in human history, how would you want them to use their gift?  The possibilities would be endless, and the reach of this power could potentially save millions of human lives.  In Miracle Man, William Leibowitz presents the story of Dr. Robert James Austin, a modern-day superman who possesses an extraordinary intelligence.
Leibowitz also recounts Big Pharma's efforts to sabotage and destroy Dr. Austin, who has devoted his extraordinary intellect to finding cures for human ailments, which is costing the pharmaceutical companies a fortune as his discoveries eliminate the need for "cash-cow" drugs that treat, rather than cure.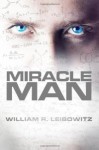 Miracle Man could have become an obvious morality tale, but instead explores the depths of darkness that can accompany the gift of genius.  Leibowitz's analysis of Austin's isolation and suffering brings with it an intriguing spiritual element.
Tonight, William Leibowitz will give insight into the depths of darkness that can accompany the gift of genius; what cures for diseases means for the pharmaceutical industry, and how scientific breakthroughs are affected by political influence.
As the book's protagonist, Dr. Austin, says, "No major disease has been cured in decades.  The thrust is not to find a cure, but to create a treatment – a product that can be sold, again and again; ongoing treatments with drugs rather than cures.  Keep selling those pills day after day rather than eradicate the need for them."
William R. Leibowitz has been practicing entertainment law in New York City for a number of years.  He has represented numerous renowned recording artists, songwriters, producers and many of the leading record companies, talent managers, merchandisers and other notable entertainment businesses.  At one point, he was the Chief Operating Officer/General Counsel for the Sanctuary Group of Companies, a U.K. public company that was the largest "Indie" music company in the word (prior to its acquisition by the Universal Music Group).  William has a B.S. degree from New York University (magna cum laude, Phi Beta Kappa) and a law degree from Columbia University.  He lives in the village of Quogue, New York, with his wife and dog.
Miracle Man was named the winner of "Best Thriller – 2014" at the National Pacific Book Awards.  William wrote the book because of its humanistic and spiritual messages and because he feels that in our current times – when merit-less celebrity has eclipsed accomplishment and the only heroes are those based on comic books, the world needs a real hero (and that, of course, is Robert James Austin).
For more information, visit http://miraclemanbook.com.
CALL  800-259-5791  TO SPEAK WITH WILLIAM LEIBOWITZ.
Hour 2:  Brett Bevell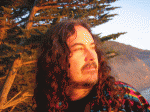 Joining the show during the second hour is Reiki Master and author Brett Bevell who will be talking about his latest book, New Reiki Software for Divine Living.
Reiki is traditionally referred to as Universal Life Force energy, which is guided by Divine intelligence for healing. Brett's book, New Reiki Software for Divine Living, examines Reiki, the world's most popular form of energy healing, as a type of spiritual technology which can be upgraded to impact every area of our lives.  Brett's book interprets Reiki as an energetic embodiment of Divine grace, something designed not only to heal but also uplift, inspire and bring us into alignment with our Divine purpose.
Offering an entirely new upgrade to Reiki technology called Mikao Usui's Reiki Crystal of Awakening, Brett will talk about ways that Reiki can be simplified so anyone can use it, without the complex symbols or long sequences of hand positions that are part of traditional Reiki training.
Brett Bevell is on the faculty at Omega Institute for Holistic Studies in Rhinebeck, New York, where he teaches Reiki First Degree, Second Degree and Reiki Master level trainings.  He has also trained in Remote Viewing with David Morehouse; Vortexhealing with Ric Wienman; Visionary Art with Alex Grey; and Shamanism with John Perkins and Llyn Roberts.  Brett's approach to Reiki includes all that he has learned in these various modalities, and he views Reiki as a Divine healing art that is ever evolving with our own human capacity to grow and learn.
The Reiki techniques explored in his new book have been taught for several years to staff at Omega Institute as part of a 5-month energy healing certification program, as well as in an Omega Institute catalog workshop entitled Reiki & The Magic of Awakening, which was offered at Omega for several years. Brett is now ready to make this work public and accessible to all.
Brett  is also the author of The Reiki Magic Guide to Self-Attunement (Crossing Press 2007), Reiki For Spiritual Healing (Crossing Press 2009), America Needs a Woman President (Monkfish Publishing 2007), and America Needs a Buddhist President (White Cloud Press 2004).
For more information, visit http://www.BrettBevell.com.
Hour 3:  Thomas J. Strawser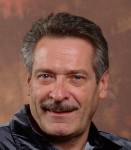 International engineer Thomas J. Strawser joins the show during the final hour to talk about his book, Spiritual Engineering, and how to harmonize God and science for an extraordinary life.
We live in the most affluent society that ever existed on the face of the Earth, but still suffer an epidemic of misery and mediocrity.  Relationships are in chaos; the family—the basic unit of society—is disintegrating and society is paying the price.  Our basic needs are met as well as more than a few "wants," but even as you take inventory of all that should fulfill you, you can't shake the nagging feeling that something is missing.  Maybe you wonder, "Would my life be better if I believed in God?"
Sure, spirituality is supposed to be a source of happiness, fulfillment, and comfort and it would be great to know your loved ones who have passed on went to something more than a box of dust and bones.  But you're a logical, science-minded person.  You just can't bring yourself to believe in what you can't see, can you?
Strawser says you can.  In fact, he says you can use the scientific process to help you find and validate a belief in your own Higher Power.  "As a practical person, you know the scientific process helps us discover solutions that work.  And you use the results every day.  Just think about wind and electricity.  We can't see these things, yet we believe in them because we can observe their energy and power.  Every person has a reservoir of unseen inner spiritual energy that very few ever use."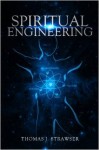 Strawser's book, Spiritual Engineering, is unique because it doesn't require readers to start with any sort of belief or "leap of faith" or to adhere to any religion.  His brand of spirituality is results-oriented:  "You follow the process, take the action (conduct the experiment), experience the results, and then form your own belief based on what you discover."
He says anyone who is open minded and willing to do the work can achieve great results.
Spiritual Engineering integrates the best in logical science and practical spirituality to give YOU realistic, concrete, step-by-step tools to fully investigate and validate spiritual concepts to transform your life and all relationships! Access your inner spiritual power, the "Kingdom of God Within," and allow that energy to move you to an extraordinary life and rewarding relationships.
Thomas J. Strawser is an international engineer with a Master's degree in Psychology.  Divorce, alcoholism, and numerous losses in his life led him to seek practical solutions to his despair. Combining his spirituality, knowledge of psychology, and engineering know-how, Strawser discovered the process he calls Spiritual Engineering.  He and his wife, Patricia, continue to share the transforming power of Spiritual Engineering with thousands of people in seminars around the world.
For more information, visit www.spiritual-engineering.com.
CALL  800-259-5791  TO SPEAK WITH THOMAS STRAWSER.
Share this post...