(1) John J. Higgins & Barb Adams

Join Barb and John as they discuss some of the top stories from the past week as well as some of the areas they believe we all need to be focusing on.
(2) Lily Sanders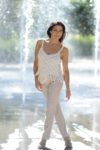 Author, co-host, coach and speaker Lily Sanders joins the show during the second hour to discuss her book, Truth to Triump: A Spiritual Guide to Finding Your Truth.
Are you feeling inner happiness and success? Do you seek fulfillment from outside sources, but nothing ever seems truly satisfying?  Author, co-host, coach and speaker Lily Sanders says "Inner happiness is within your reach. When you focus your lens inward, happiness and success see no boundaries."
Today, Lily Sanders can point to extraordinary successes of being named one of the top 15 coaching experts in New York City, years as a soap opera regular and TV/movie dancer and actress, multiple-franchise owner, devoted mother and even a year as a featured Barnum & Bailey Circus show dancer!
But it was the lowlights, not the highlights, that have defined and refined her.
Looking at it objectively, Lily's life sounds like a sad country song. Its refrain began early when she was very young, living with a depressed frightened mother, three siblings and an abusive father, who made life a living hell for the children and wife who helplessly watched. Lily endured until relief came when he departed, but that left her to be the adult to her childlike mother. It was through dance that she first found her footing. Passionately engaged, she could forget about everything else and just dance!
And that was her ticket away from home for the first time, going on the road with the circus, learning tough lessons and standing on her own. Eventually, she pursued the life of a professional dancer, auditioning and getting TV, movie and theatre opportunities that blossomed ultimately into success as an actress. And then further success in business.
But it was her private life that proved to be her real crucible. Repeatedly aligning herself with damaged men, she found herself once again emotionally and physically abused. And then in a life-long custody wrangle with her ex-husband over her beloved son. But she knew she had to break the pattern. So she started with herself.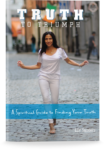 Truth to Triumph: A Spiritual Guide to Finding Your Truth is the story of how she found her truth, how she forged a new relationship with her higher self and the Divine to be a beacon of love for those to follow. Her book is far more than a chronicle of her life and her transformation…it is filled with guidance, wisdom and advice for any woman who is struggling to find her way, to find peace, love, contentment and prosperity.
It is steeped in insights, hard truths, gentle encouragement, inspiration, spiritual doorways, darkness-defeating honesty and authenticity. Lily wants to lift up her sisters so they may never have to just endure – they can thrive!
Today, having a highly successful coaching practice in New York, and being a sought after TV and radio guest and workshop leader, Lily Sanders is transforming the lives and hearts of women across the nation. Lily will discuss:
What to do when you're willing to face the truth about your life, or the abusers around you
The keys to love yourself unconditionally
How to let go of self-blame
The way to release the past and create new generational blessings
How to begin forging a new relationship with yourself and the spiritual force that empowers you
Lily Sanders' life experiences, adversity, talent, sense of humor, and intense compassion has gifted her a purpose that guides her as an expert in coaching, writing, and now co-hosting. She is a certified professional coach, a monthly columnist for E the Magazine for Today's Female Executive, and author of a riveting and inspiring new book, "Truth to Triumph" that launched October 2017. She recently co-hosted five episodes for a new internet TV show called "The Total Woman Show" on Transformation for Success TV and can be heard in an insightful interview on Voice America Talk Radio.
For more information, visit https://lilysanders.live.
(3) Brent Michael Phillips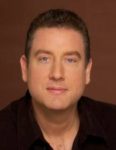 Joining the show during the third hour is author and internationally acclaimed spiritual teacher and healer Brent Michael Phillips. Brent will be discussing his book, The Formula for Miracles: Where Science Reveals the Secrets of the Spirit.
You have the power within to be happy, fulfilled and connected to Divine Joy, and you have the power to heal. You just need to learn to listen, for in every event in your life, you'll hear exactly what you need to hear and know. Miraculous…or simply the Way it is?
Brent Phillips was a web and video game developing pioneer at the dawn of the commercial internet era. An MIT graduate, he left his PhD studies at the MIT Laboratory for Computer Science to cash in on the infinite possibilities that the worldwide web offered. Success came fast!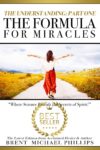 Does this seem at all like someone who 20 years later would be an internationally acclaimed spiritual teacher and healer? One who has used his engineering skills to source and present a faster path to healing and higher consciousness than attainable through other methods, a formula that often creates instant "miracles". Hence, the first book in his healing trilogy, The Formula for Miracles: Where Science Reveals the Secrets of the Spirit.
For Phillips, in 1995, his future seemed assured. He was always at the top of his class, a leader who others followed, innovating in his chosen scientifically-based field. There was a way to prove and predict everything. All was going perfectly-until it wasn't.
Overwhelmed by the stress of working 100+ hour weeks with few breaks, he started to experience devastating repetitive stress injuries. And that's where it began. Before long, he could not work, his body began to break down in extremely painful ways, and he spiraled into depression.
In desperation, after several years of pain and unemployment, he agreed to explore non-traditional forms of healing-bodywork, homeopathy, osteopathy, chiropractic, acupuncture, etc.-treatments that worked only marginally. Finally in 2003, he encountered someone who gave him the key to unlock his subconscious. That's when his Miracle Healings began.
Seeing how everything had changed for him personally, Phillips committed himself to studying, understanding and exploring the connection between human behavior, spirit and science. What he learned and discovered about theta brain waves–enabled him to access extraordinary SupraNatural powers of healing, intuitive abilities, knowledge beyond learning, spiritual connection, oneness and more.
Today, Brent has gone on to become a sought-after healer, author, speaker and leader on healing and achieving these SupraNatural levels of higher consciousness-faster and more easily than can be achieved through other means. It's the speed at which this transformation takes place that has burnished Phillip's reputation and demand globally.
Phillip's Awakening Dynamics System (www.AwakeningDynamics.com) and his books are the cornerstones of his superhighway to higher consciousness.
For more information, visit http://awakeningdynamics.com.
Share this post...