December 8, 2012 – Archives/Pod Casts          Hour 1 –   Hour 2 –   Hour 3
Hour 1:  Asara Lovejoy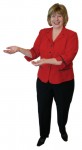 Joining Amerika Now during the first hour of the show is Asara Lovejoy, author of the bestselling book, The One Command, an established Nightingale-Conant author, Founder of The One Command® Success Coaching Program, and radio host of the show, Living in the Quantum Field. In addition, Asara is a sizzling motivational speaker who inspires you to think bigger, brighter and more positively about what is possible in your life.
Asara is a recognized authority on what is possible in our human potential, and an internationally acclaimed leader and educator in human consciousness. Tonight she will share her inspiring story of The One Command and how it changes lives.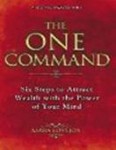 "I discovered this simple truth – that you have been designed with greatness for your success right within your DNA."
Over 300,000 people around the world have all ready responded to the new revelation in consciousness that Asara shares.  As Asara says, "You are hard-wired for success right within your brain, biology, and DNA, and in 6-easy steps and One Command we show you how to access that power."
Nightingale-Conant, the largest motivational and self-help publisher in the world, exclaims that Lovejoy has reached megahit status and has joined the greats like Dr. Wayne Dyer, Joe Vitale, Tony Robbins, and Brian Tracy to mention a few in her best-selling programs, The One Command: Imprint Your DNA for Lasting Wealth and Happiness.
Asara says, "Don't ask for what you want, Don't wait for what you want, Command it!"
Asara is Founder and President of The One Command Global Corporation and The One Command Success Coaching Program and host of her very popular live radio show, Living in the Quantum Field.
Through an extensive career in radio in Southern California and her own state approved university of learning, The Threshold University of Body, Mind Science in Seattle, Washington earlier, she developed education and content that is simple, direct, and life changing.
Asara has traveled the world as an agent of change bringing her transformational One Command® seminars to England, Canada, Mexico City, Japan and Europe. Her programs, radio show and teachings are designed for easy success in everyday life.  There's a catch, though, and in order to have that success you must learn to live from another portion of your brain – the EXTRAORDINARY part of you!
Asara's favorite saying is, "Come on board and join us in the next great adventure of your life – the discovery of your magnificent self – and the true greatness that you are!"
For more information about Asara Lovejoy and The One Command, please visit her websites at www.asara.com and  www.commandingwealth.com.
PLEASE CALL  800-259-5791  TO SPEAK WITH ASARA LOVEJOY.
Hour 2:  Libby Outlaw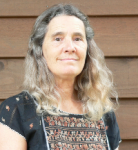 Author Libby Outlaw joins Amerika Now during the second hour of the show to discuss her book, In La Kesh.
In La Kesh is a Mayan greeting that means, "I am a reflection of you, as you are of me."
The statement is most auspicious in this year of 2012, as the long-predicted end of the Maya Calendar nears.  Based on her profound experience with Mayan culture, Libby Outlaw, a beloved healer and teacher from North Carolina, has created a rich fictional tapestry of a young woman who embarks on a quest that links her with a Mayan "sister" who lived in 165 B.C.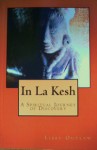 Throughout the two dramatic adventures, Libby has cleverly embedded a spiritual construct of nine principles of spiritual guidance which you can use to guide your own spiritual journey.  Using the examples presented in the book, we can make the changes needed to bring the planet into balance with purpose, community, partnership and equality.  We are invited to become "true watchers" who join the characters and sing a new world into being, a world in which the inter-locking of single organisms becomes an organized, symbiotic weaving of an advanced and self-sustaining life.
Libby Outlaw lives and works with her husband at Maple Spring Gardens, a small organic fruit, vegetable and cut flower farm in Cedar Grove, North Carolina.   In addition, Libby has been a somatic body worker, healer and teacher in Chapel Hill for 38 years.  She taught deep tissue bodywork at the Carolina School of Massage therapy for 12 years as well as serving as Education Director.  She has developed a new way of working on the body call Fascial Conduction which helps to enliven the fascial tissue and enhance the body's conductivity, adaptability and information flow.  Her somatic work is featured on the website www.fascialconduction.com.
As a writer, Libby uses language to express the deeper layers of being, the unseen forces, and the metaphors in life that guide our journeys.
For more information about Libby Outlaw and In La Kesh, please visit  http://www.warwickassociates.com/about/book-campaigns/?id=116
PLEASE CALL  800-259-5791  TO SPEAK WITH LIBBY OUTLAW.
Hour 3:  Denise Frisino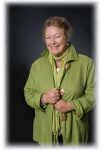 Joining the show during the final hour is fourth-generation Washington-state native and award-winning author Denise Frisino, who will be discussing whether or not legalizing pot will improve life in Washington along with a discussion of her book, Whiskey Cove, a novel based on firsthand interviews with Prohibition-era bootleggers in the Pacific Northwest (www.whiskeycovebook.com).
You no longer need to have a prescription for medical marijuana in order to legally enjoy a joint in Washington State, and that offers benefits on several levels, says Denise.
"As with Prohibition, the criminalization of pot has many unintended consequences in the name of an unwinnable war on drugs," says Frisino.
"Even before decriminalization actually became effective December 6th, once it was passed, law enforcement saw a trend toward a decrease in illegal drug activity.  So we're no longer wasting law enforcement manpower on the streets, nor are we wasting time and money on prosecuting and detaining those found with small amounts of the herb."
Washington is one of only two states (the other being Colorado) that have just recently decriminalized marijuana, Frisino noted, so the impact will be monitored closely.
Again reflecting Prohibition, in addition to putting the resources of law enforcement and judicial system to better use, Frisino says there are other benefits to legalizing marijuana, including public safety.  During Prohibition, because alcohol was manufactured illegally, there was no regulatory oversight, which meant some of product was downright  dangerous. Frisino also notes the irony that a slogan used to advocate for Prohibition early on — protect women and children — was appropriated to lobby for its repeal. The criminal violence spurred by criminalizing alcohol was a threat to innocent bystanders. Marijuana's criminalization has had all of the same consequences.
Frisino will also discuss the benefits of legalizaing marijuana as well as some of the other nuances of the legalization law.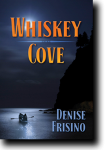 Denise Frisino spent her summers playing and working in the numerous islands that define the Pacific Northwest, where her family spans four generations. At age five, she took to the stage and has been involved in theater and the film industry in Seattle and Los Angeles as an actress, writer, playwright, and producer, winning awards for her writing and acting. She was involved with the local chapters of Women in Film, International Television Association (ITVA) and Screen Actors Guild, and served on the board of American Federation of TV and Radio. Denise has published several articles and a short story. In the public school system she taught English, drama, writing, and video, receiving the A+ Award for Excellence in Education. Her father, Joseph Frisino, was a journalist and editor for the Seattle Post-Intelligencer. When he retired after thirty-five years he continued to write his column The Senior Side. Denise enjoys being on the water, having lived aboard one of the old Mosquito Fleet boats on Lake Union, and loves her row boat. She and her husband spend time at Hood Canal and reside in Seattle.  Her novel, Whiskey Cove, is a nominee for the 2013 Pacific Northwest Booksellers Award.
For more information, please visit her website at www.whiskeycove.com.
PLEASE CALL  800-259-5791  TO SPEAK WITH DENISE FRISINO.
Share this post...