(1) John J. Higgins and Barb Adams, Week in Review

Join Barb and John as they discuss all the latest news of the week, including updates on the Russia probe, the president's first trip abroad, and Trump's budget proposal.
(2) Cheryl Strauss Einhorn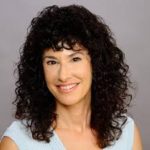 Joining the show during the second hour is award-winning investigative journalist and Founder of CSE Consulting, Cheryl Strauss Einhorn. Cheryl will be discussing her book, Problem Solved: A Powerful System for Making Complex Decisions With Confidence and Conviction.
Making sound decisions to complex problems can be overwhelming. It's important to know how to control for and counteract assumptions and biases and apply more expansive and objective thinking.
Cheryl Strauss Einhorn will discuss a four-step method, called "AREA," which addresses the process of untangling complex problems and makes sure the research, processing, reflection, and feedback necessary for an informed decision are given their rightful attention.
In addition, Cheryl will touch on how to hone in on the motivation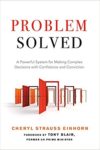 behind the decision and identify what's most critical in the outcome; how to avoid relying on faulty intuition and snap judgments; why it's important to try to disprove each possible decision and plan for failure; and how to employ a feedback loop at each stage to show whether circling back for more data or analysis is needed.
Cheryl Strauss Einhorn is the creator of the AREA Method, a decision-making system for individuals and companies to solve complex problems, and the Founder of CSE Consulting. Einhorn teaches at Columbia Business School as an adjunct professor and has won several journalism awards for her investigative stories about international political, business, and economic topics.
For more information, visit http://areamethod.com.
(3) Rebroadcast
Share this post...